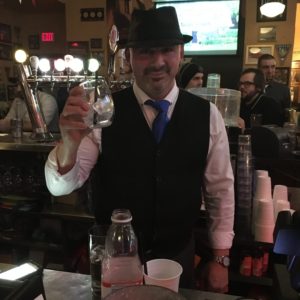 Host of Tiki Central Canada: Craig Stephens
My name is Craig Stephens and I am the host of this amazing show all about Tiki drinks and culture! I am a bartender who specializes in cocktails, especially original recipe Tiki cocktails. I've worked in the hospitality industry for over 25 years. Read Craig's full bio on our About Page!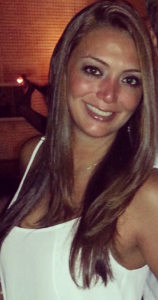 Co-host for the Show: Paola Vettori:
My name is Paola Vettori and I was born in Brazil, but now call Ottawa my home! I'm new to Tiki culture, but I've been behind a microphone for 18 years! Read Paola's full bio on our About Page!
Paola now has an amazing Traveler's "Picky Pairs" YouTube channel. Please click here to get to her channel. Great videos around the world and places to eat!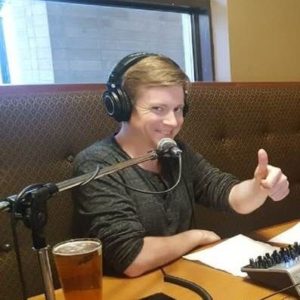 Co-Host of Tiki Central Canada: Cam Warriner  
My name is Cam Warriner and I am your co-host! I keep Craig diving into new research and looking for answers to questions about Tiki drinks and culture. Read Cam's full bio on our About Page!
Note: Oh man, where did Cam go this time to get the perfect photo!!!

What's New with Tiki Central Canada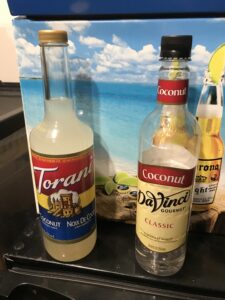 Cream of Coconut I use for all our recipes and Paola now uses for Paola's wish. You will find these in any specialty coffee shop NOT grocery store or liquor store.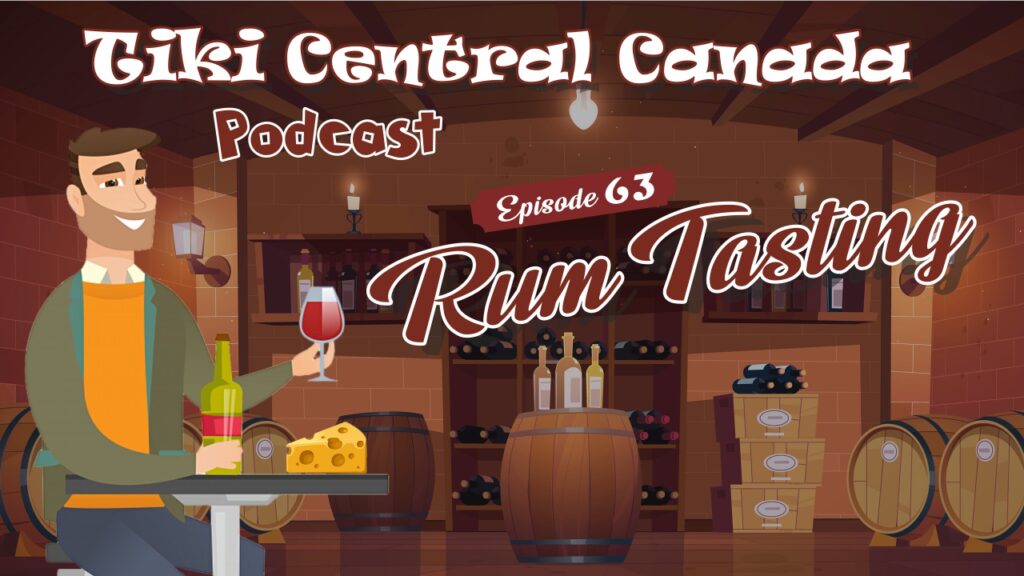 Mark Keill (our Tiki expert) is always on the run to another tiki bar or should I say crawl to!! On Mark's page, you will find tons of information on tiki bars around North America.  Click's Mark's picture to hear the interview! Or click here to go to Mark's page (Also, to get to the episode and information for "How to Build a Tiki Bar".
Future shows:   
Next episode we will talk about Harry Yee who just recently sadly died in 2022. He was 104 years old and has tons of influence in the Tiki world.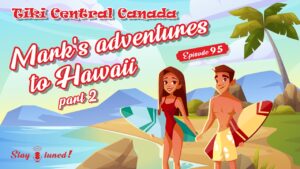 Newest Episode: Episode 95: Mark's Adventures goes to Hawaii, part 2
Hi folks and Happy New Year,
This is our 5th year doing the show and wow we have gone through a lot in that time!! I was hoping we would have cracked 100th last year but it's coming!! Ok, enough about that, this show is part two of Mark's adventures to Hawaii....
We will do two cocktails on this show for you from there. We need to do some Mai Tai cocktails of course and so we are giving you two versions of Trader Vic's Mai Tai. Now wait a minute Craig, I thought there is one original and all the other are spin offs of that but how can the same man make different versions of his drink? Well, I will tell you, the reason is the rums that he purchased to make the original Mai Tai cocktail were specific rums from specific parts of the Caribbean and through time those rums depleted. So, he had to start all over with new rums and maybe change some of the mixes to compliment those new rums. Also, tourism is a factor in creation of tropical drinks as they want something more main stream and ingredients that they would know and already have a craving for.  Remember, NO grenadine though ok!!!
So we will do 1956 version of the drink with specific regional rums and the next one will be 1961 and the rums will be more general and the mixes will change as well.  We find out just what does Mark put in his version of the Mai Tai and his thoughts on many Mai Tais that he did try out while he was in Hawaii.  We explain what is Rocky Candy syrup which was a common ingredient back in those days in some of the recipes you will find. It's very simple (lol) to make!!!
We discuss the secrecy that was back then to keep competitors or clients wondering just what is in this drink. I ask Mark on his thoughts as to why is the Mai Tai the Hawaiian tiki drink ???
On "Mark's Adventures" segment: we discuss great small place Mark found called "Tahiti Nui". We discover another strong willed woman ran this place and had things like Pot lucks and live music to keep the clients coming back for more. This long running bar has a lot of history in it and Mark dived right in to find out more!!!
Links to the show:
Recipes for this show: https://tikicentralcanada.ca/recipes-page-2/
Mark's Adventure page: https://tikicentralcanada.ca/marks-tiki-page/
Tahiti Nui website: https://www.thenui.com/
YouTube Video of Tahiti Nui restaurant: Tahiti Nui You Tube video review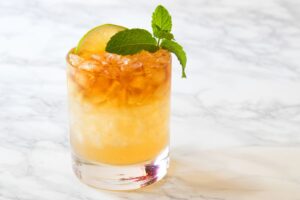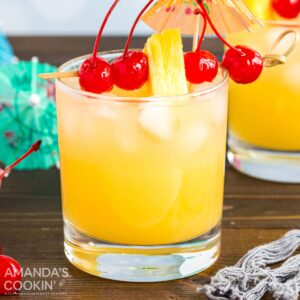 New Recipes: Mai Tai from Hawaii
1956 Trader Vic's Mai Tai Recipe:
Recipe: 1½ oz Trader Vic's Puerto Rican Rum, ¾ oz Myers's Plantation Punch Rum, Juice of One Lime, Dash of Rock Candy Syrup, Dash of Curacao, Dash of Orgeat
Method: Build in a rock's glass , first drop half lime shell in rocks glass; add ingredients and stir and decorate with fresh mint
Note: So use which rums you have or like for this recipe...
Rock Candy Syrup is 2:1 ratio sugar to water that is heated up til dissolved. Lower the heat and simmer for 15 minutes and then cool down and bottle)
1961 Trader Vic's Mai Tai Recipe:
Recipe:1 oz Light Rum, 1 ounce of Dark Rum, ⅓ oz Orgeat, Dash Orange Curacao, Juice of half a fresh Lime, 1½ oz Orange Juice, 1½ oz Pineapple Juice
Method: In a Rock's glass, Stir with crushed ice and then add a float of 1 ounce of Dark Rum
Note: you can use varies rums of  rum  (demerara, aged, or dark)
To Be on the Show:
Have you ever thought about being a guest on our show? Now you can!
If you work for a bar or restaurant that would like us to record a show at your location, and feature some of your amazing food and drinks, then click on the link. Please submit a little bit about yourself and your bar or restaurant.
Questions or Comments:
If you have any questions or comments you would like to submit to us, please do so through the link provided in this section. We would love to hear from you! While you are at it, please subscribe to our show.