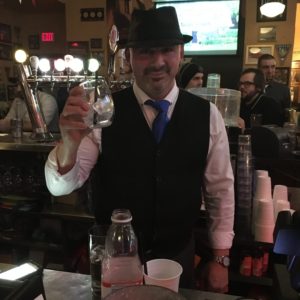 Host of Tiki Central Canada: Craig Stephens
My name is Craig Stephens and I am the host of this amazing show all about Tiki drinks and culture! I am a bartender who specializes in cocktails, especially original recipe Tiki cocktails. I've worked in the hospitality industry for over 25 years. Read Craig's full bio on our About Page!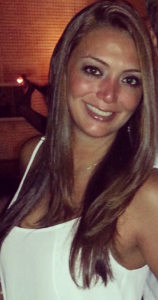 Co-host for the Show: Paola Vettori:
My name is Paola Vettori and I was born in Brazil, but now call Ottawa my home! I'm new to Tiki culture, but I've been behind a microphone for 18 years! Read Paola's full bio on our About Page!
Paola now has an amazing Traveler's "Picky Pairs" YouTube channel. Please click here to get to her channel. Great videos around the world and places to eat!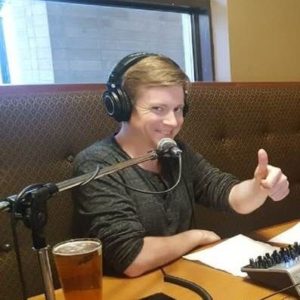 Co-Host of Tiki Central Canada: Cam Warriner  
My name is Cam Warriner and I am your co-host! I keep Craig diving into new research and looking for answers to questions about Tiki drinks and culture. Read Cam's full bio on our About Page!
Note: Oh man, where did Cam go this time to get the perfect photo!!!

What's New with Tiki Central Canada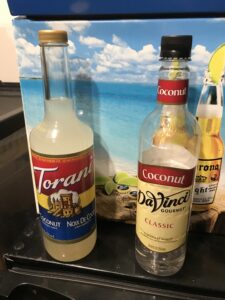 Cream of Coconut I use for all our recipes and Paola now uses for Paola's wish. You will find these in any specialty coffee shop NOT grocery store or liquor store.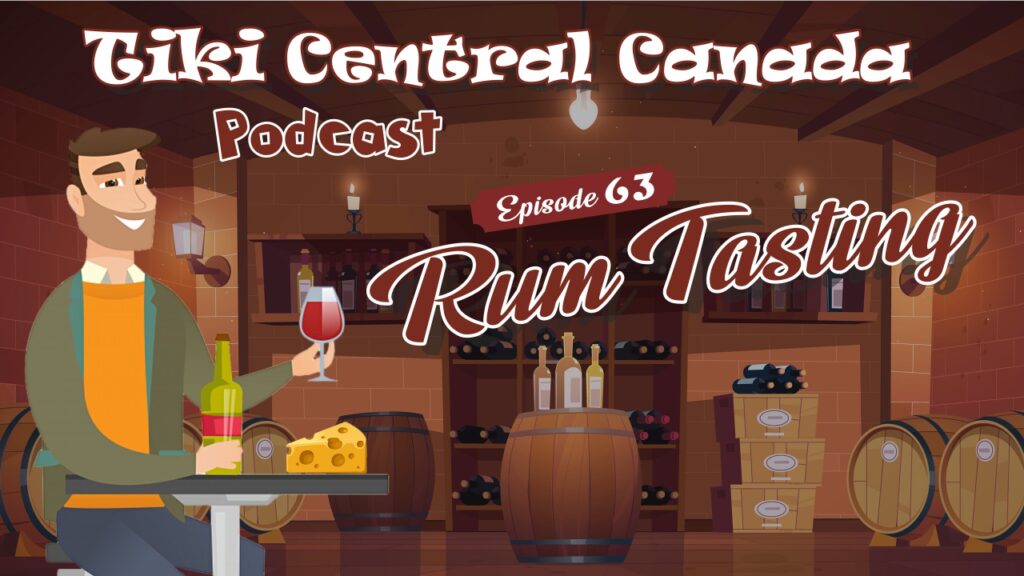 Mark Keill (our Tiki expert) is always on the run to another tiki bar or should I say crawl to!! On Mark's page, you will find tons of information on tiki bars around North America.  Click's Mark's picture to hear the interview! Or click here to go to Mark's page (Also, to get to the episode and information for "How to Build a Tiki Bar".
Future shows:   
Next episode we will talk about Mark's Adventures to Vancouver Canada and the Shameful Tiki Room and the Pago Pago Cocktail.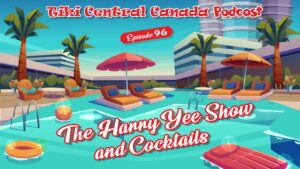 Newest Episode: Episode 96: The Harry Yee's Show and cocktails
Hi guys,
Sorry for the delay we had a recording session that was a bad recording and so we had to re-schedule this show to get a good recording. So this past year we lost a famous and pioneer in the tiki world, Harry Yee at the age of 104 years old. Wow, that in itself is an amazing accomplishment. Do you want to grow that old? I'm aiming for 100!!
Anyways, on this show we will cover two of Harry's cocktails: Tapa Punch (1959) and Chimp in Orbit (1961), Tapa Punch was the first cocktail to have a parasol incorporated in a drink. The Chimp in Orbit was named after a chimpanzee also known as Ham the Chimp and Ham the Astrochimp, was the first Great Ape launched into space. Both of these drinks will include some Puerto Rician rum and Jamaican.
We also get into Harry's life story and where and how he started his journey to the tiki world and some of the accomplishments he made along the way that we know and cherish today. Here is a sample of some of these facts such as he flew in World War II for the Chinese air force. He also worked for Don the beachcomber and Trader Vic which we know are the pioneers of tiki. He then moved onto the Hilton Hawaiian Village Waikiki Beach Resort is a resort hotel on Waikiki Beach in Honolulu, Hawaii. There several show including Hawaiian Eye and the movie Blue Hawaii were shot and Harry created drinks for them. He also was approached by Bols to create a nice tropical blue cocktail to go with their new Blue Curacao liqueur.
On "Did you know?" segment: we will give you some cools facts about Hawaii like did you know there are no snakes on the plane (ops, I meant island...sorry Samuel)!! There are also no billboards and they are the only state of USA that still honors a king!! and much more.....
Links to the show:
Recipes from this show: https://tikicentralcanada.ca/recipes-page-2/
The YouTube Video for Tapa Punch: Tapa Punch Youtube video #1
Another YouTube video for Tapa Punch: Tapa Punch YouTube video #2
Chimp In Orbit Cocktail YouTube video: Chimp in Orbit YouTube video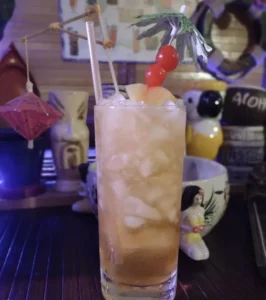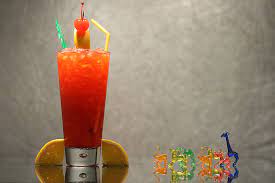 New Recipes: Harry Yee's Cocktails
Tapa Punch Recipe:
Recipe: 3oz Dark Jamaican Rum, 1oz White Puerto Rican Rum, 1/2oz Peach Flavored Brandy, 3oz Sweet and Sour Mix (1 1/2oz simple syrup, 3/4oz lime juice, 3/4oz lemon juice)
Method: Pour into tall glass filled with pebble ice and stir. Garnish with a pineapple wedge, and a cherry.
Note: So use which rums you have or like for this recipe...
Chimp in Orbit Recipe:
Recipe: 1.5 oz Gold Puerto Rican rum, 1 oz sweet vermouth, 1/2 oz orange Curacao, 1/2 oz creme de cacao (white or dark), 2 oz lemon juice, 3 oz orange juice
Method: IN A COCKTAIL SHAKER: combine all ingredients and some crushed ice, shake til diluted and then strain into a Hurricane glass with fresh ice. Garnish with a pineapple wedge and a plastic monkey figurine
Note: you can use varies rums of  rum  (demerara, aged, or dark)
To Be on the Show:
Have you ever thought about being a guest on our show? Now you can!
If you work for a bar or restaurant that would like us to record a show at your location, and feature some of your amazing food and drinks, then click on the link. Please submit a little bit about yourself and your bar or restaurant.
Questions or Comments:
If you have any questions or comments you would like to submit to us, please do so through the link provided in this section. We would love to hear from you! While you are at it, please subscribe to our show.