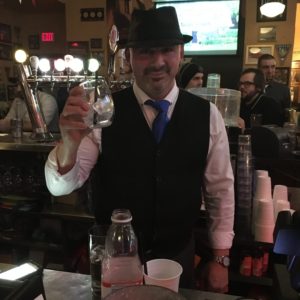 Host of Tiki Central Canada: Craig Stephens
My name is Craig Stephens and I am the host of this amazing show all about Tiki drinks and culture! I am a bartender who specializes in cocktails, especially original recipe Tiki cocktails. I've worked in the hospitality industry for over 25 years. Read Craig's full bio on our About Page!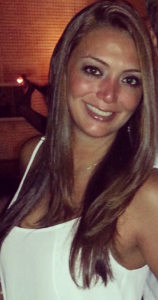 Co-host for the Show: Paola Vettori:
My name is Paola Vettori and I was born in Brazil, but now call Ottawa my home! I'm new to Tiki culture, but I've been behind a microphone for 18 years! Read Paola's full bio on our About Page!
Paola now has an amazing Traveler's "Picky Pairs" YouTube channel. Please click here to get to her channel. Great videos around the world and places to eat!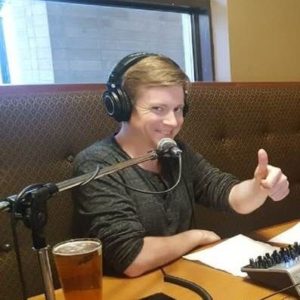 Co-Host of Tiki Central Canada: Cam Warriner  
My name is Cam Warriner and I am your co-host! I keep Craig diving into new research and looking for answers to questions about Tiki drinks and culture. Read Cam's full bio on our About Page!
Note: Oh man, where did Cam go this time to get the perfect photo!!!

What's New with Tiki Central Canada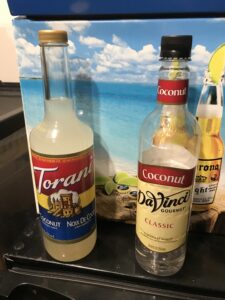 Cream of Coconut I use for all our recipes and Paola now uses for Paola's wish. You will find these in any specialty coffee shop NOT grocery store or liquor store.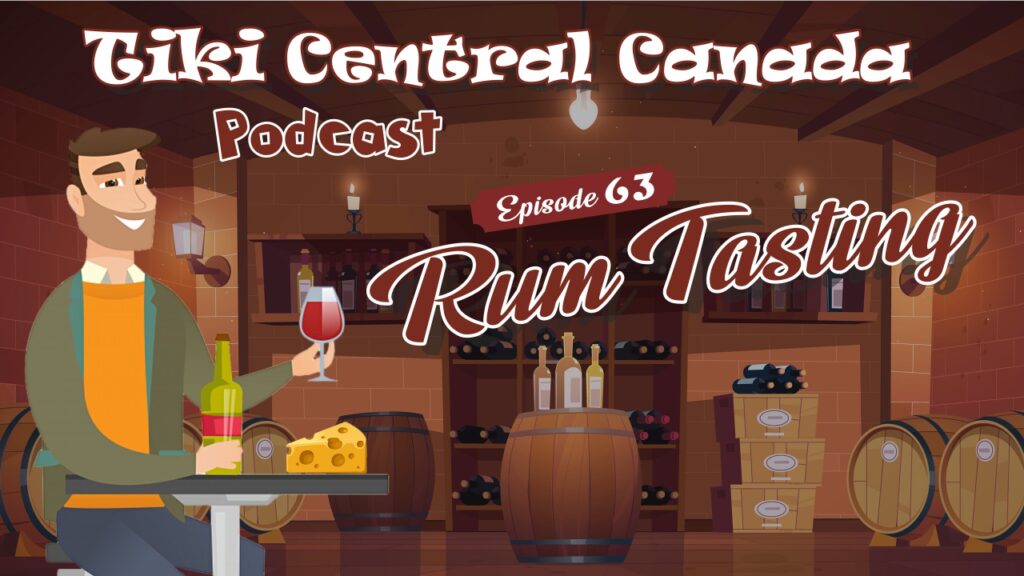 Mark Keill (our Tiki expert) is always on the run to another tiki bar or should I say crawl to!! On Mark's page, you will find tons of information on tiki bars around North America.  Click's Mark's picture to hear the interview! Or click here to go to Mark's page (Also, to get to the episode and information for "How to Build a Tiki Bar".
Future shows:   
Next episode will be talking with Paola and Mark as they both have come back from Hawaii journeys and have a lot to talk about including some world famous Mai Tais!!!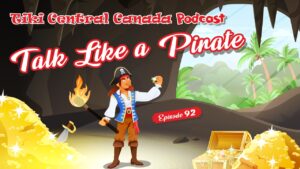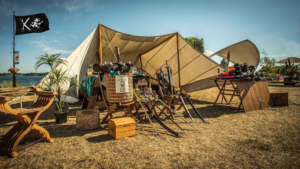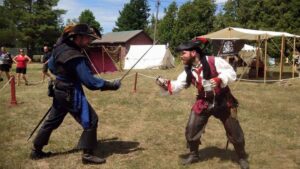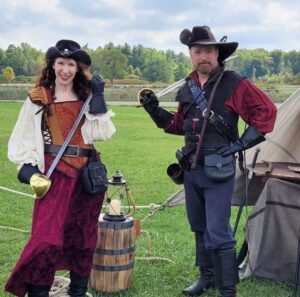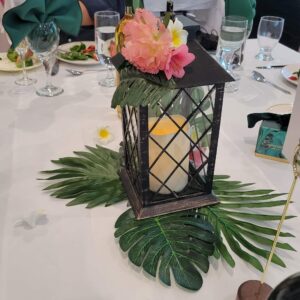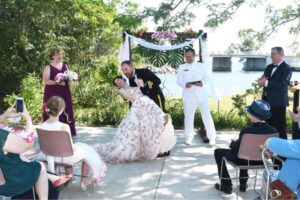 Newest Episode: Episode 92: Talk Like a Pirate Day 2022 (special guests Rob and Erica Brunner)
Hi guys,
Long time no show...I know, I know!!!
This is one of my favorite shows yearly as we talk about September 19th: "Talk Like A Pirate Day"
Rob and Erica Brunner always join us for this show and you maybe be asking why if you ever listen to this show yearly??
Well, first off Rob is a Lieutenant Commander of the Canadian Royal Navy (ok that qualifies him for sure), and he is also part of a pirate society association of Canada that does pirate re-enactments and show across the country (ok, now he is very qualified)!!!
So I know this show is usually longer than our normal show but when I start talking about pirates then just like Rob and Erica do; I can go on for hours!!!
So, we do have a pirate themed drink for you this show called the "the French Pirate" cocktail. We used this drink for several reasons: 1) Cointreau and brandy are related to the French community and of course to piracy on ships,
2) tiki ingredient of Falernum is being used so that is a plus
3) Pusser's rum which was the British navy's rum given out to sailors on ships as rations is again another plus
Yes, I did tweak the original recipe but come on it's me....I'll post both the original recipe and the tweaked version for you on our website so check them out and get a stiiirrrring!! Eye!!
So with Rob and Erica's expertise we discuss words or phrases that would be used on the ships during the pirate era. We discuss their crew the " Cut N Run" which travels to different events and educates and entertains crowds on piracy and the hardships they went through. Erica goes into detail about hardships and myths that maybe given pirates the glamourous life we think they might have had but was not so.
Rob discusses some of the rums around the world he has come across and transporting those back to Canada. Yes, I have mentioned on previous shows about travelling and rum....
You will also see pictures from Rob and Erica's recent wedding that included tiki and naval traditions...Congrats guys!!!
Links to the show:
Recipes: https://tikicentralcanada.ca/recipes-page-2/
Pirate magazine (Rob writes articles for and very informative: magazine is in English and French): Pirate Magazine
Cut N Run Facebook page: Facebook Cut N Run page
Cut N Run videos FB: Facebook Cut N Run video page
Pirate Website: https://mftproduction.wixsite.com/festivaldespiratres
Oh bonus YouTube video: rum knowledge: YouTube Rum Knowledge video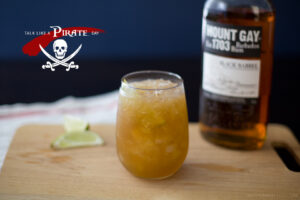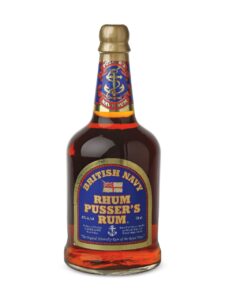 New Recipes: The French Pirate cocktail
Original Recipe:
Recipe: 2 oz dark rum, 1 oz Cointreau, 3/4 oz St Germain Liqueuer, juice of lime, 1 teaspoon Falernum, and 2 dashes of Bitters
Method: Shake all but the bitters and unstrained into a large mug or Collins glass and add the dashes of bitters on top, garnish with orange peel and cherry
Note: you can use varies rums instead of dark (demerara, aged, or white).
My version of the Recipe:
Recipe: 1 oz Pusser's rum, 0.5 oz Cointreau, 0.5 oz St-Remy VSOP brandy, 0.5 oz simple syrup, 0.5 oz lime juice, barspoon of Falernum
Method: Shake all the ingredients and double strain into a coupe or daquiri glass and garnish with a cherry.
Note: you can use varies rums instead of Puuser's rum  (demerara, aged, or dark)
To Be on the Show:
Have you ever thought about being a guest on our show? Now you can!
If you work for a bar or restaurant that would like us to record a show at your location, and feature some of your amazing food and drinks, then click on the link. Please submit a little bit about yourself and your bar or restaurant.
Questions or Comments:
If you have any questions or comments you would like to submit to us, please do so through the link provided in this section. We would love to hear from you! While you are at it, please subscribe to our show.