Welcome to our Antigua page!! We had so much fun at the Starfish Jolly Beach Resort plus our personal tour guide Jermaine. We figured we would need two episodes and a full page to cover all the amazing things about this island and the tropical drinks we had along the way!! (Yes, I got behind a few while I was there!!)
We are going to start off some cool facts:
Antigua is about 100 km east of St.Kitts OR 500 km of Dominican Republic.
The island is only 108 square miles (11x14 miles) and a population of 100,000 people.
It is very safe and people are very friendly and helpful.
English is the main language on the island.
The island has 365 beaches (a beach for every day of the year)!
Steel drum bands are very common throughout the island and can be seen at all tourist attractions on the island. Love my steel drums!!!
Flag: The red field represents the tenacity and dynamic nature of the nation's people in forging their destinies. The color also stands for the energy of the people. When combined, the yellow, blue, and white colors represent the sun, the Caribbean Sea, and the country's beaches. The rising sun is also said to represent the start of a new era, a belief that was most profound after the country gained independence. The light-blue band also represents the hopes and aspirations of the people. Even the V-shape made by the dissection of the isosceles triangle is symbolic and is said to represent victory. The black represents the African heritage of the people, as the majority of the population are of African descent. Black is also said to represent the fertile soils of the island nation.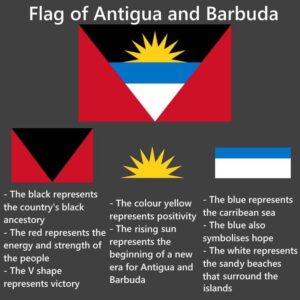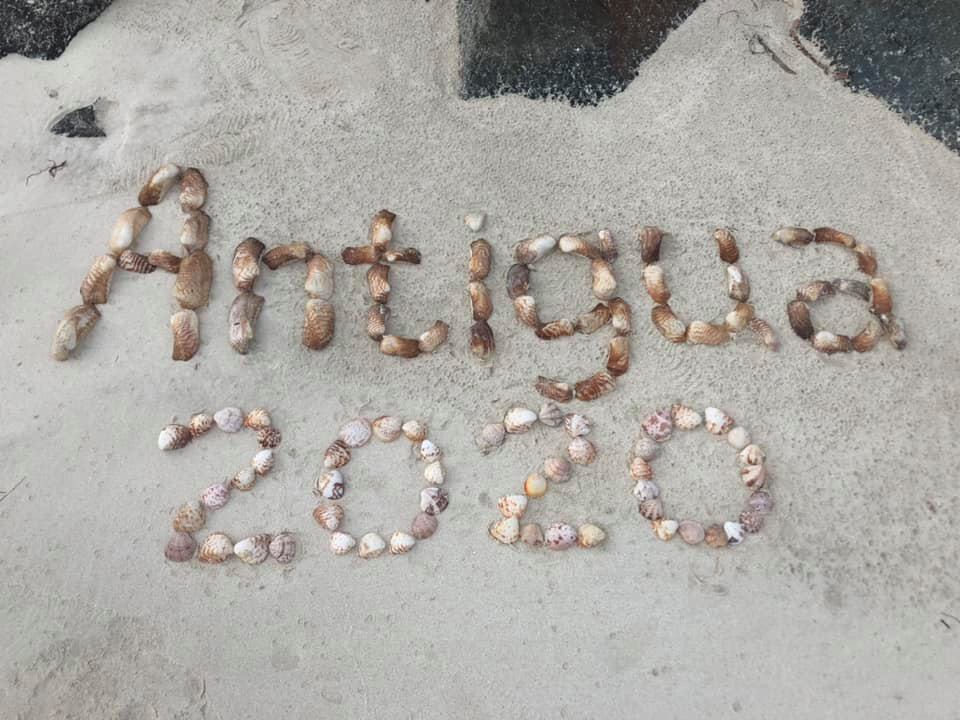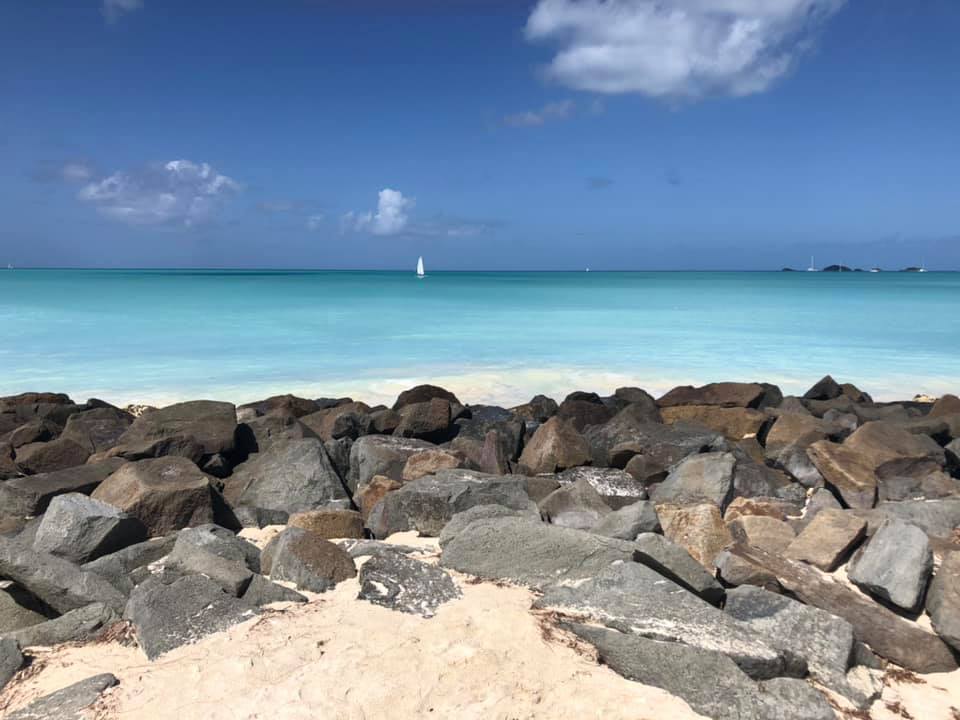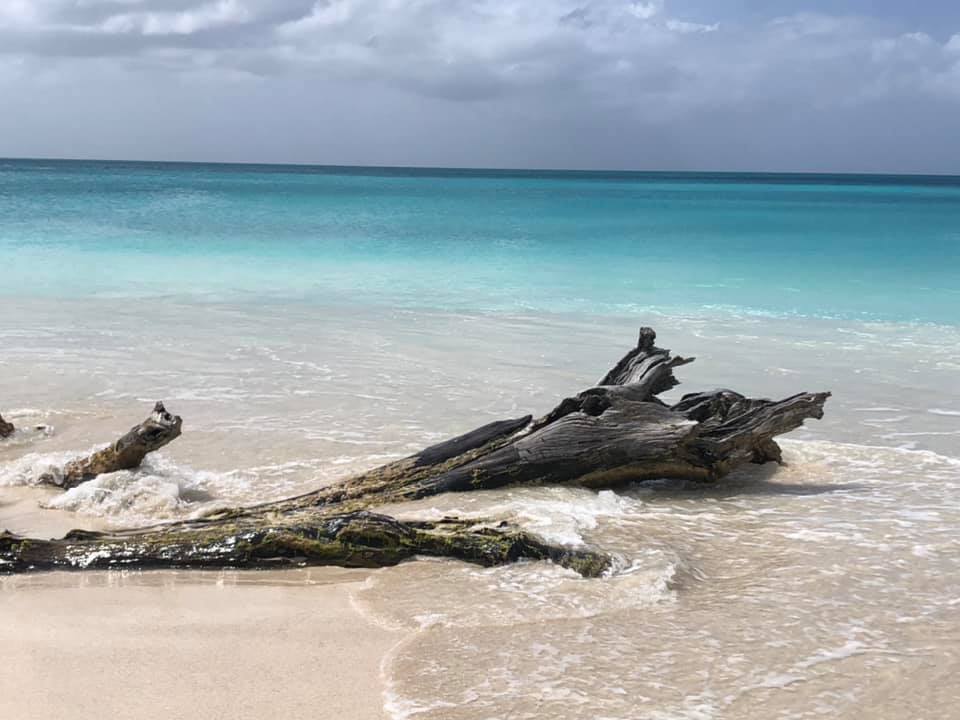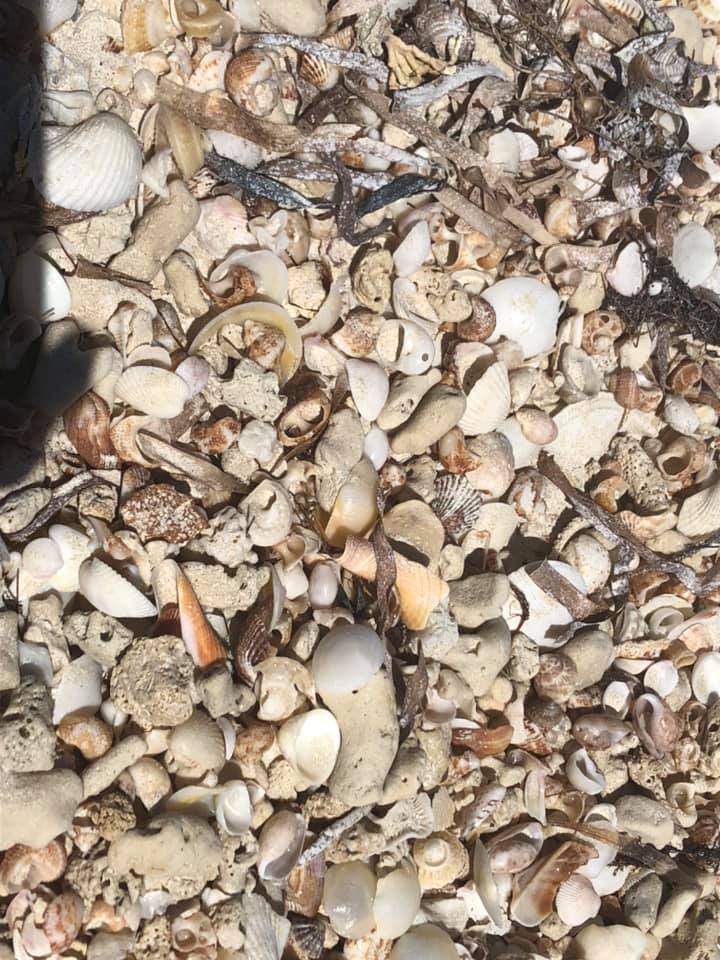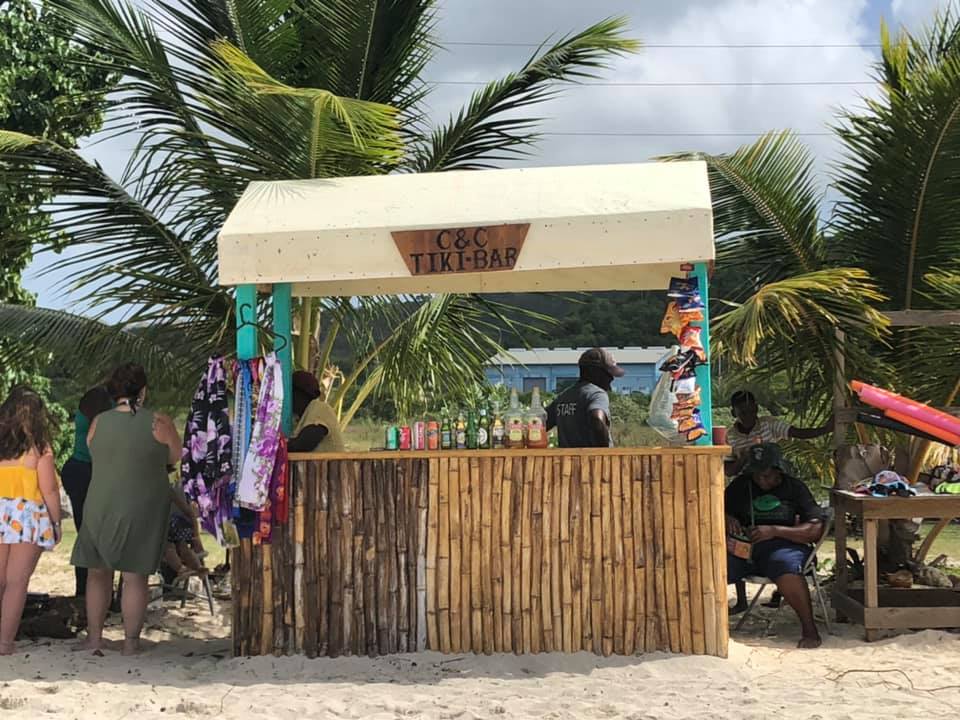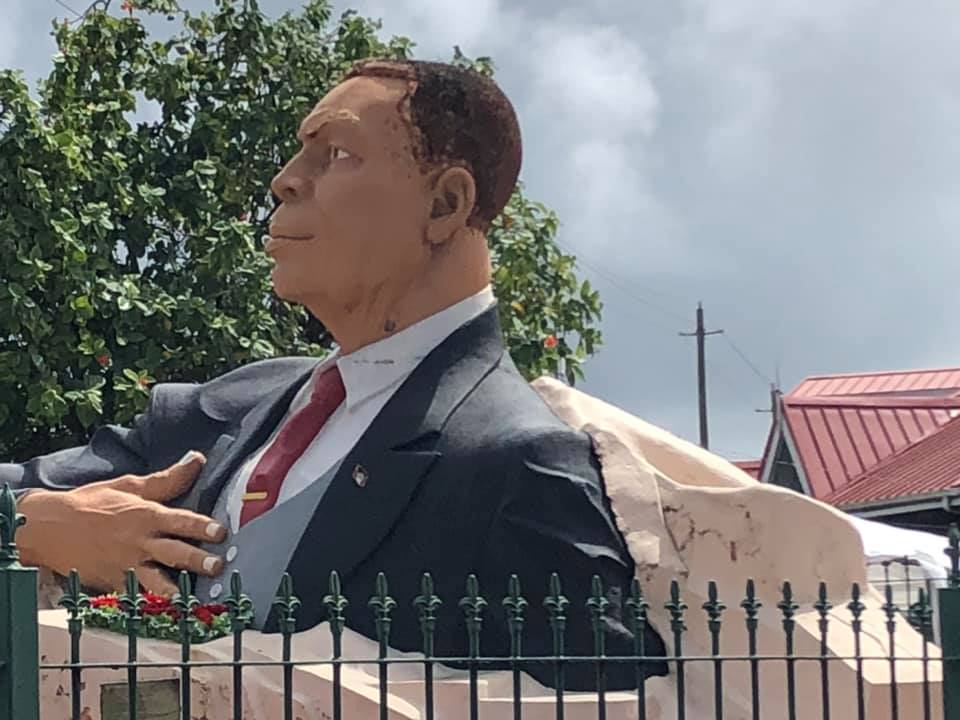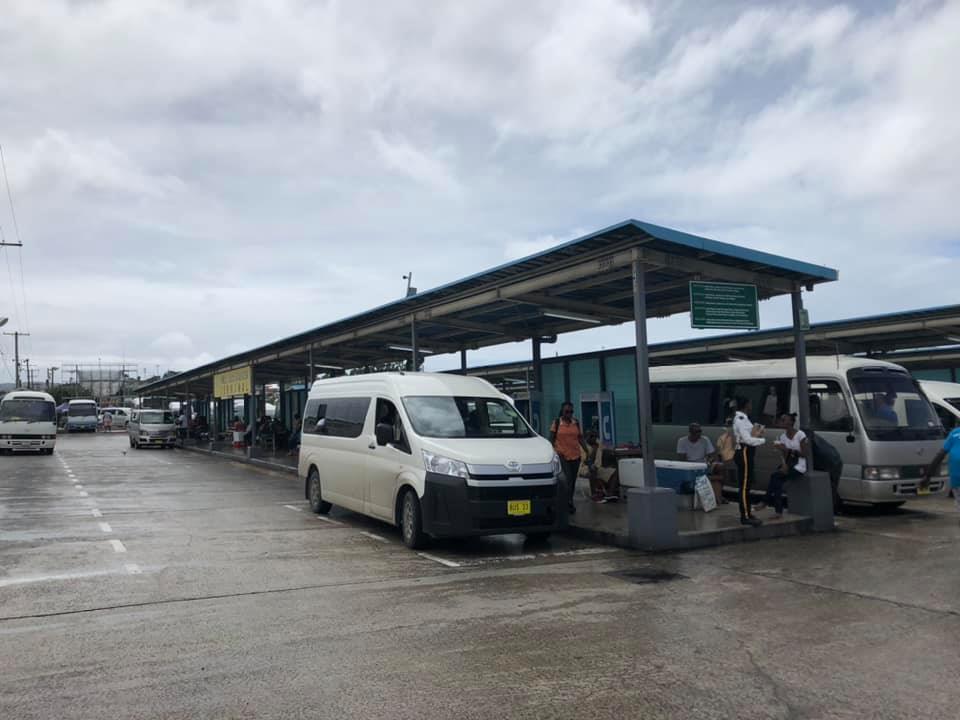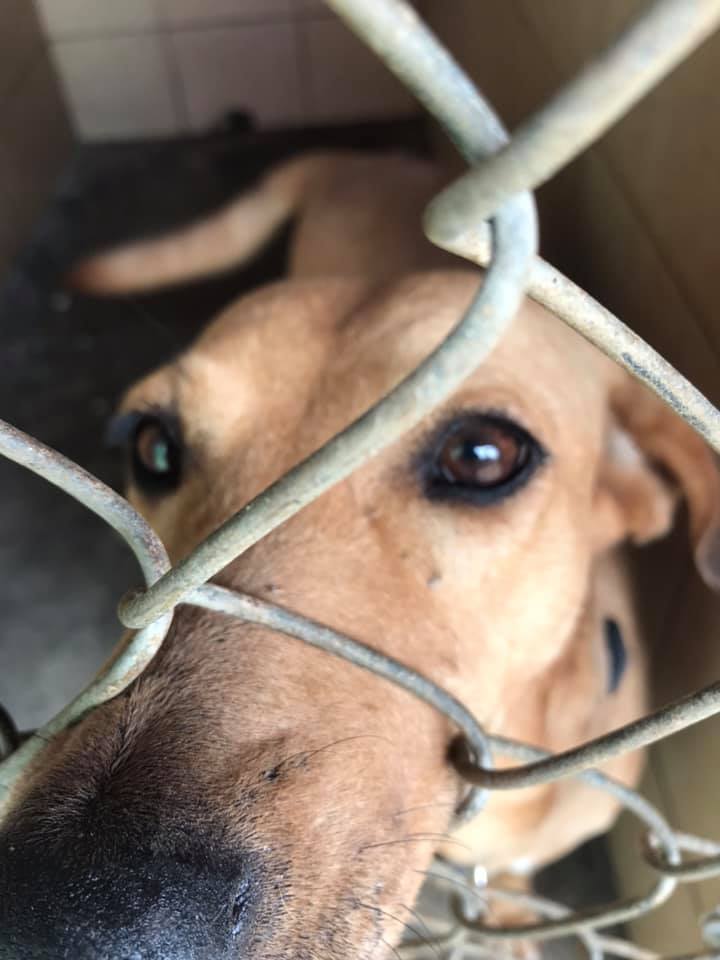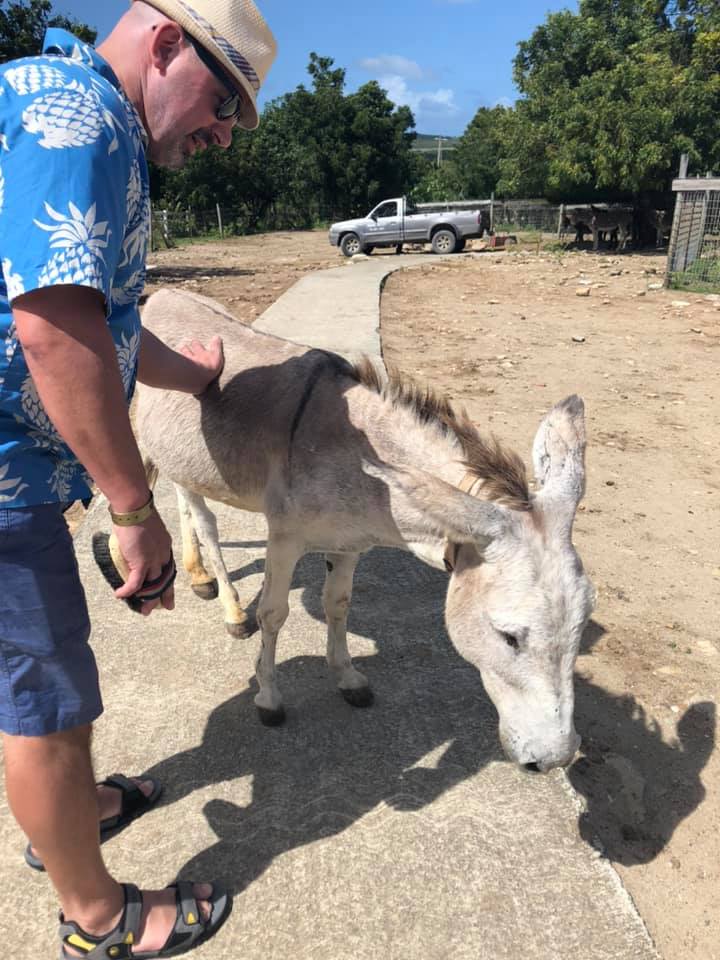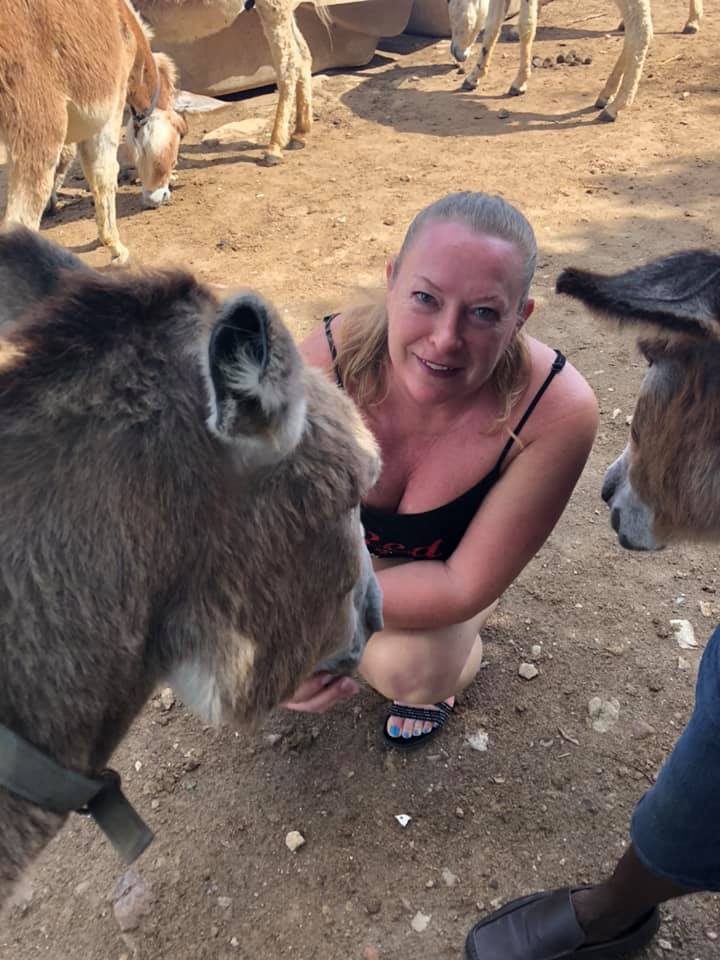 So this is the Donkey Sanctuary that we went to that has over 153 donkeys on the property. They mostly abused by owners have been sent here to be saved and live a nice relaxing life. Norma adapted one "Stevie" who was blind. You will notice that ears can be removed as this is a result of abusive owners doing so to make a donkey behave at times...cruel!!! We also saw dogs but teared up!!!!
Facebook link: https://www.facebook.com/Antiguas-Donkey-Sanctuary-222536801135071/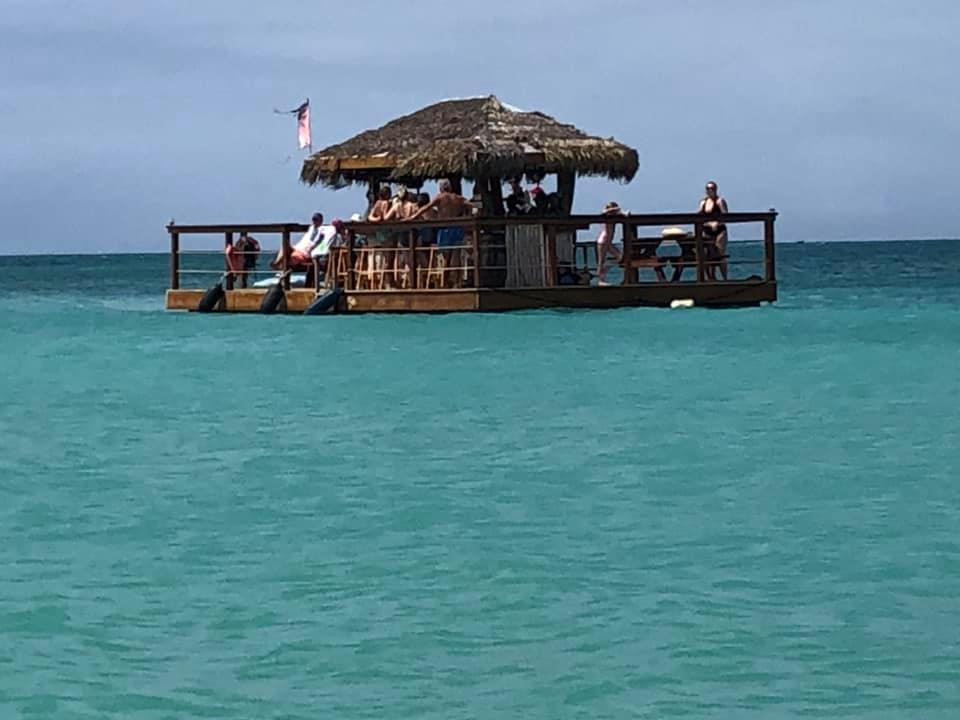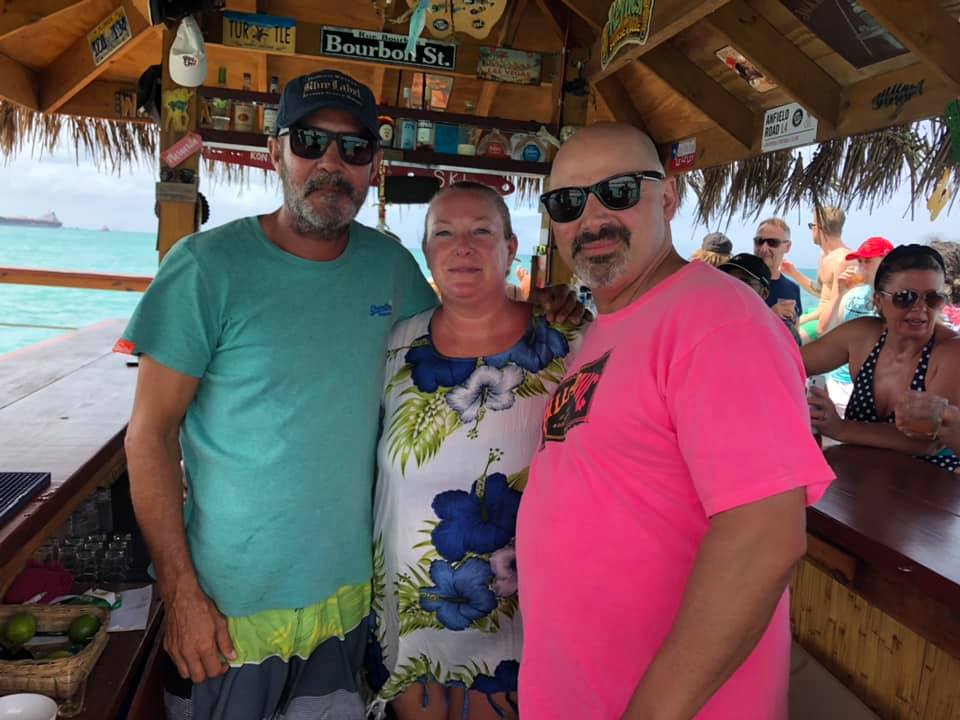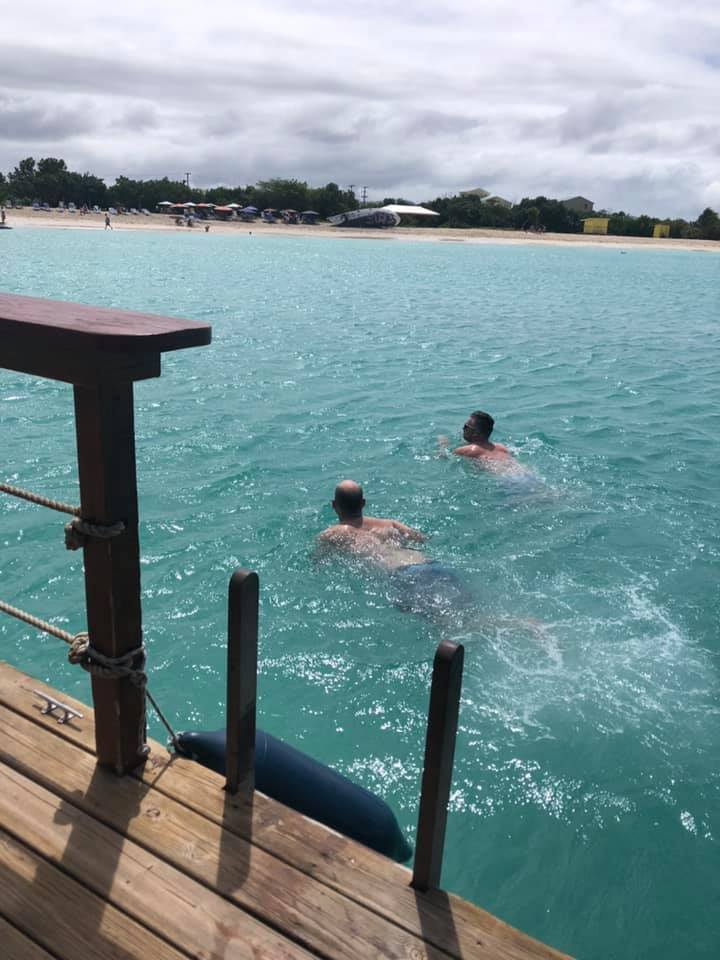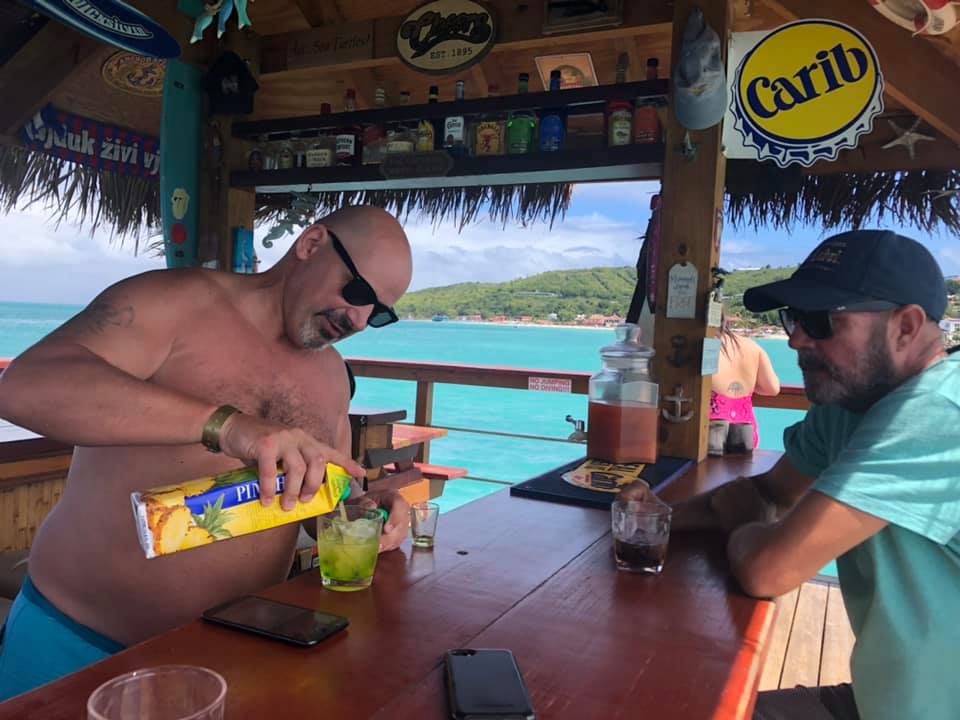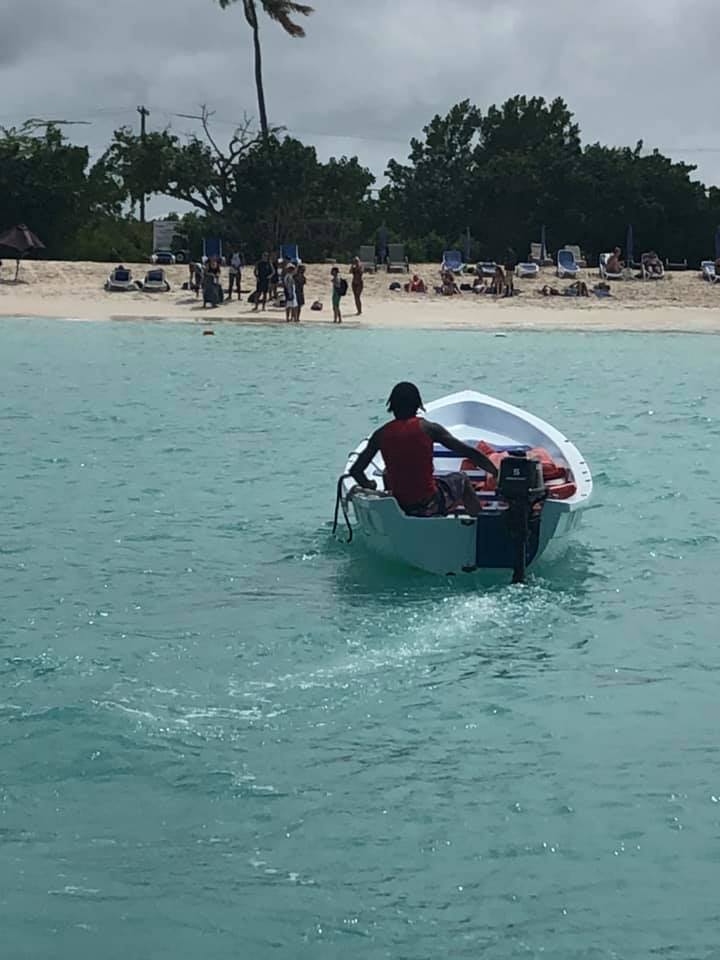 Next on our adventure was the Kon Tiki floating tiki bar. Yes, it is in the ocean about 50 yards off and only two ways to it was swimming (I don't swim well) or by a small motor boat that takes guests back and forth from the beach. Johnny Tved who used to own a restaurant on the beach sold it to make the bar for his wife and friends to have a place to have drinks and fun!!  The bar hold 40 people but Johnny mentioned they have had up to 59 people on the bar. It is cash only as there is no electricity on the bar but he does have tunes through battery operated boom boxes. The drinks was amazing as we had the famous rum punch and I even had a chance to make Johnny my famous "The Hulk" cocktail. Here is the link to the website for the bar: https://www.facebook.com/KONTIKIANTIGUA/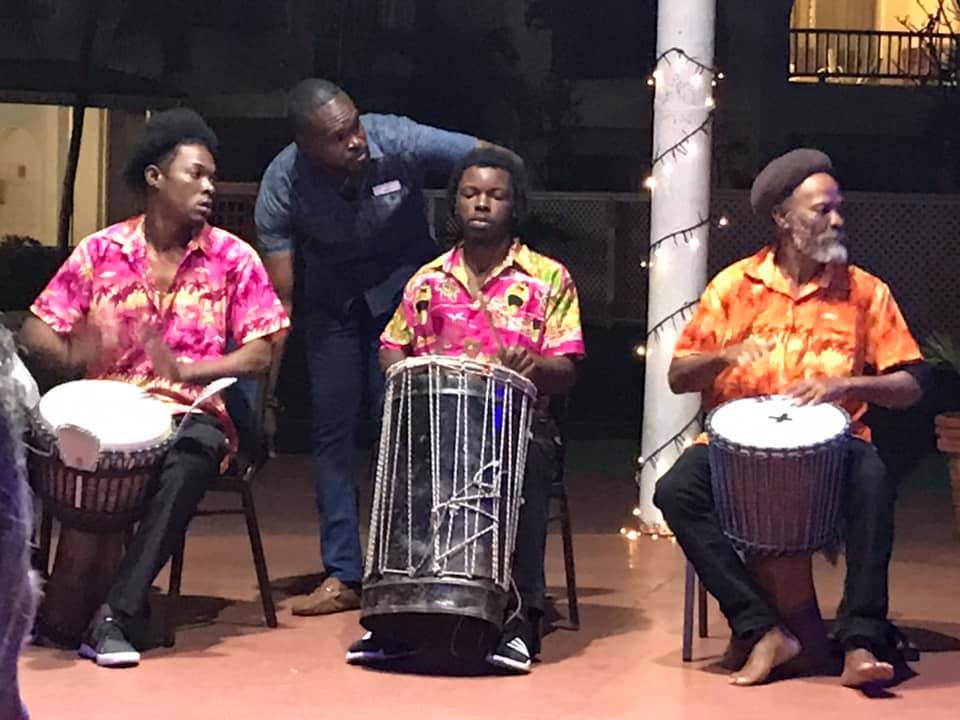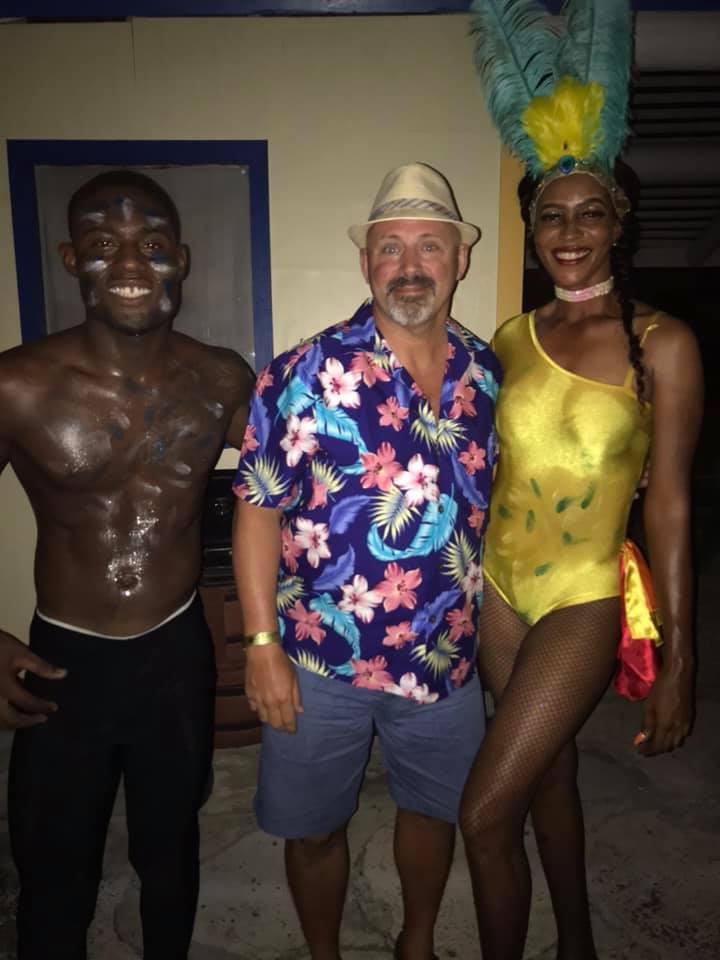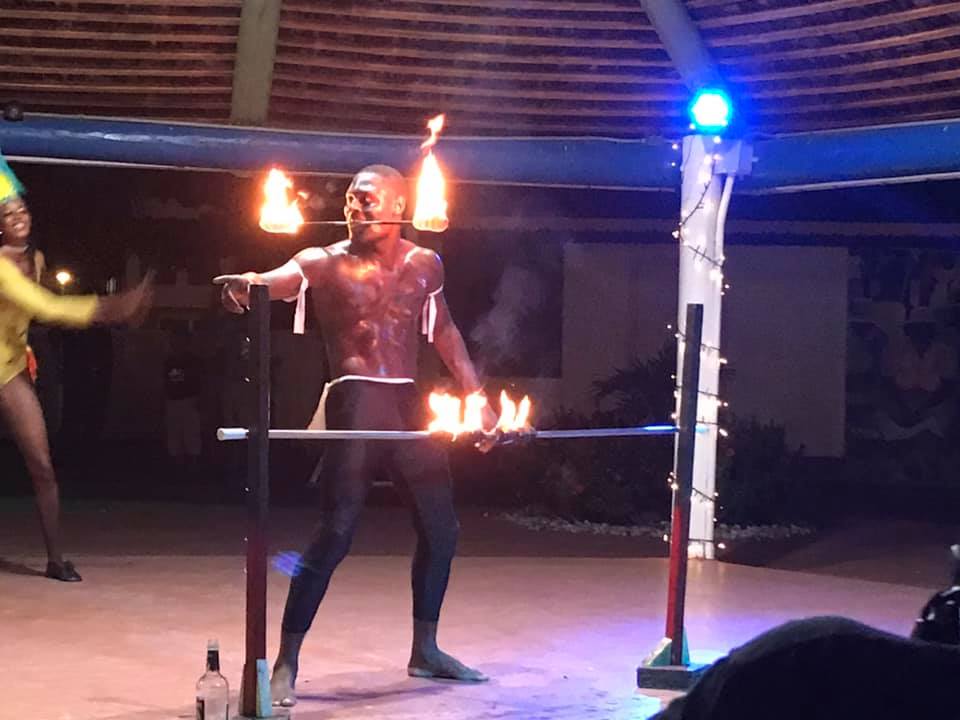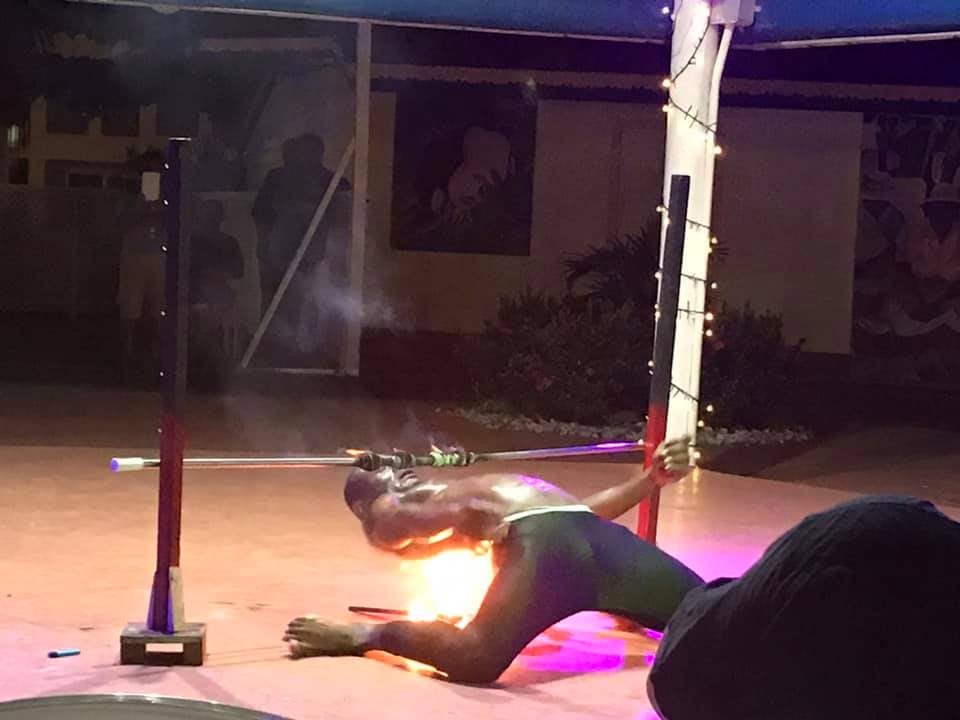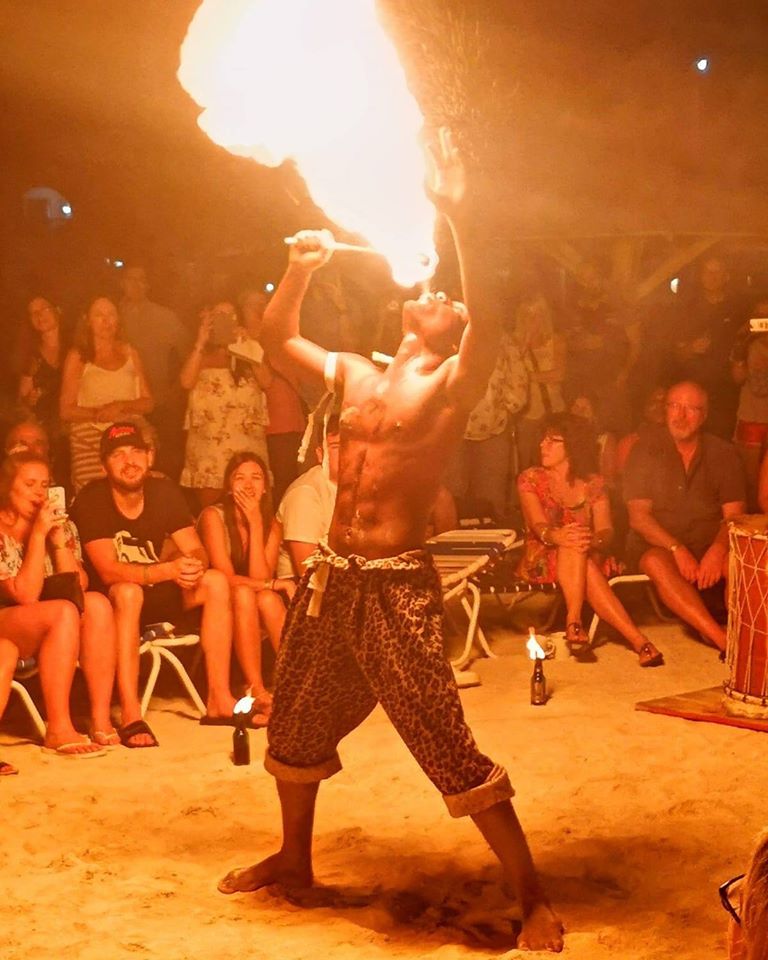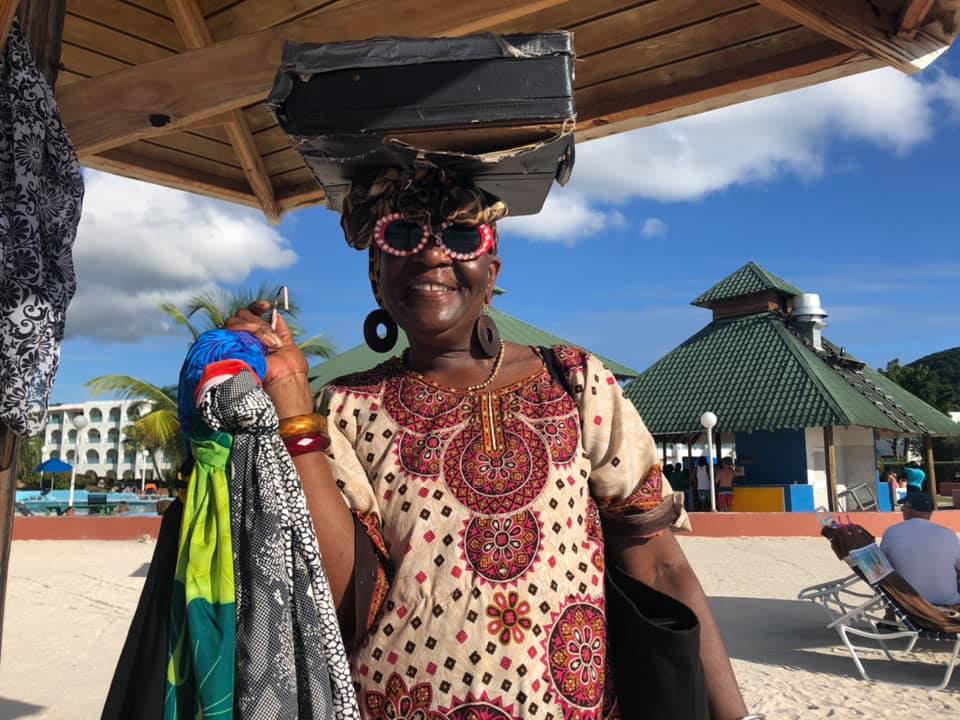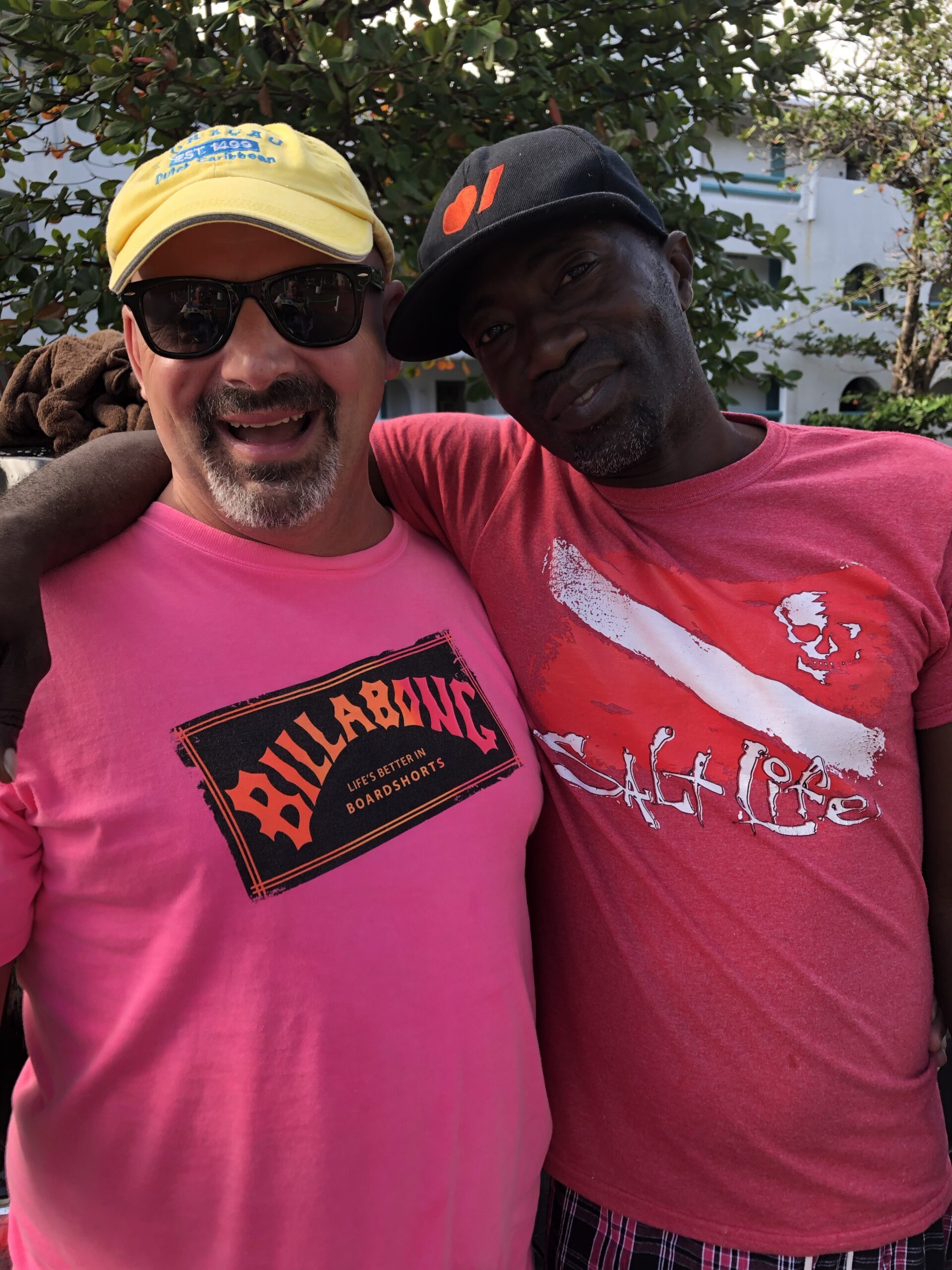 On the resort itself (Starfish Jolly Beach), we had many and i do many drinks as we soaked up sun (we did have a little rain the first week of two). The nightly entertainment was amazing as you will see from the pictures. Friday night fire show featuring Crazy Sean (and yes he is crazy with that flame); to a family of father, sons and daughters on the drums plus dancing; to carnival night of costumes and dancing; and even of course steel drums for me!!! I even was in a mixology competition and came in second but we had a blast!!! Here is the link to the resort if you want any information: Starfish Jolly Beach Resort
OR the guest Facebook page: https://www.facebook.com/groups/164569750843443/members/
OR Jermaine Knight (tour guide extraordinaire): Jermaine Knight contact through Facebook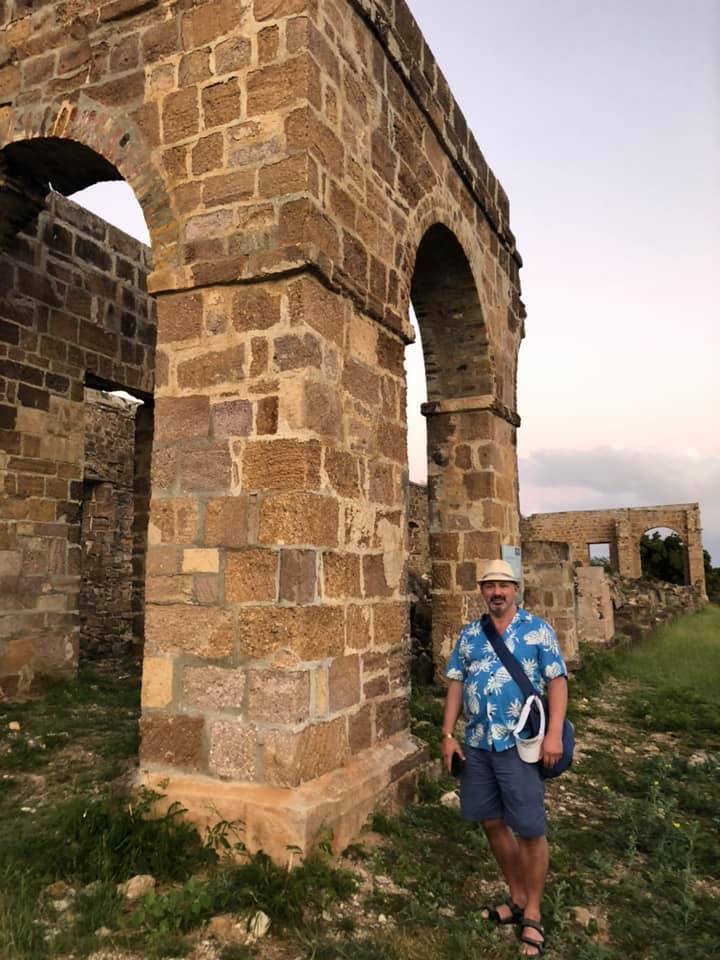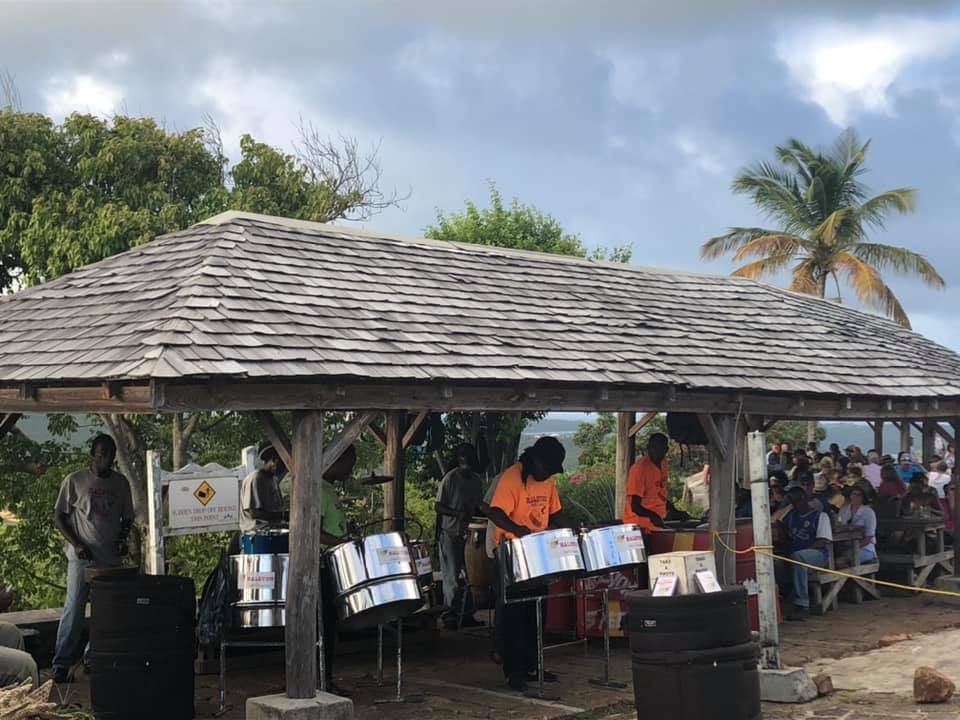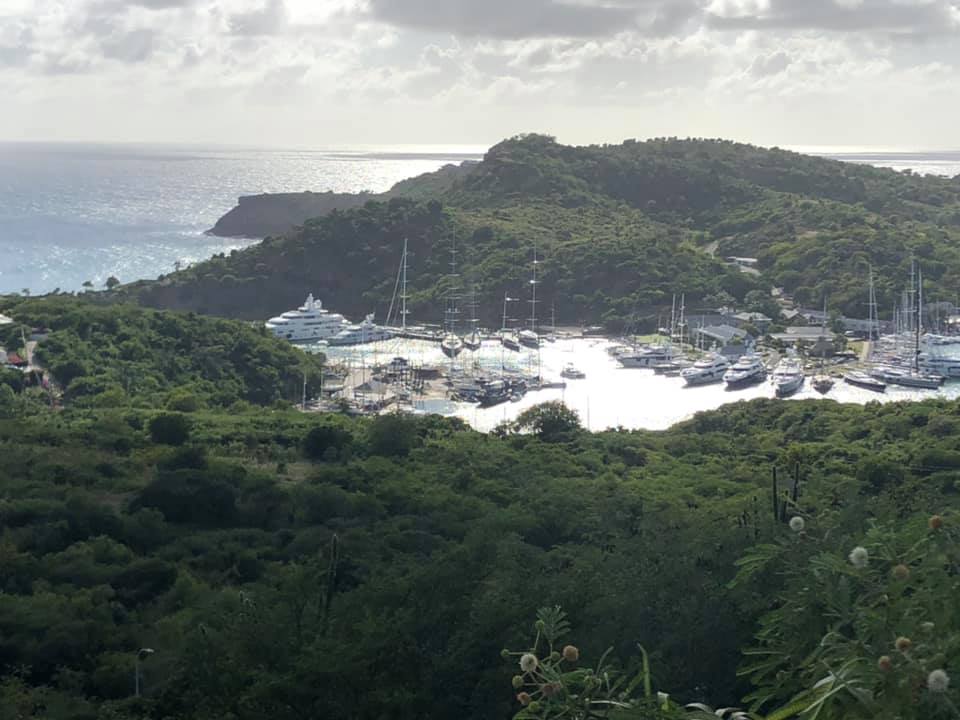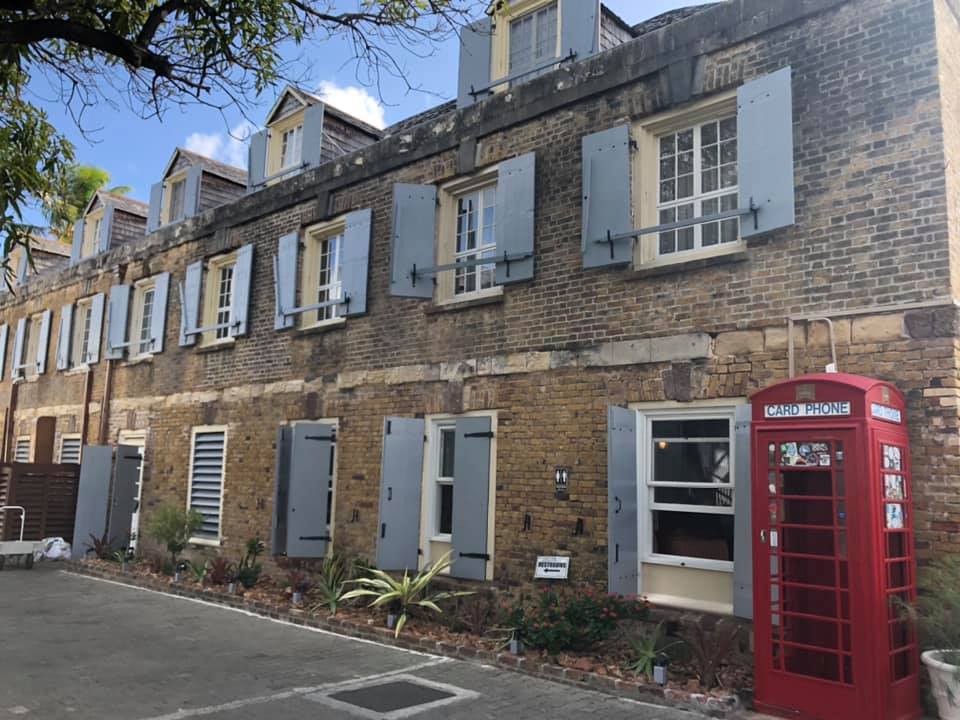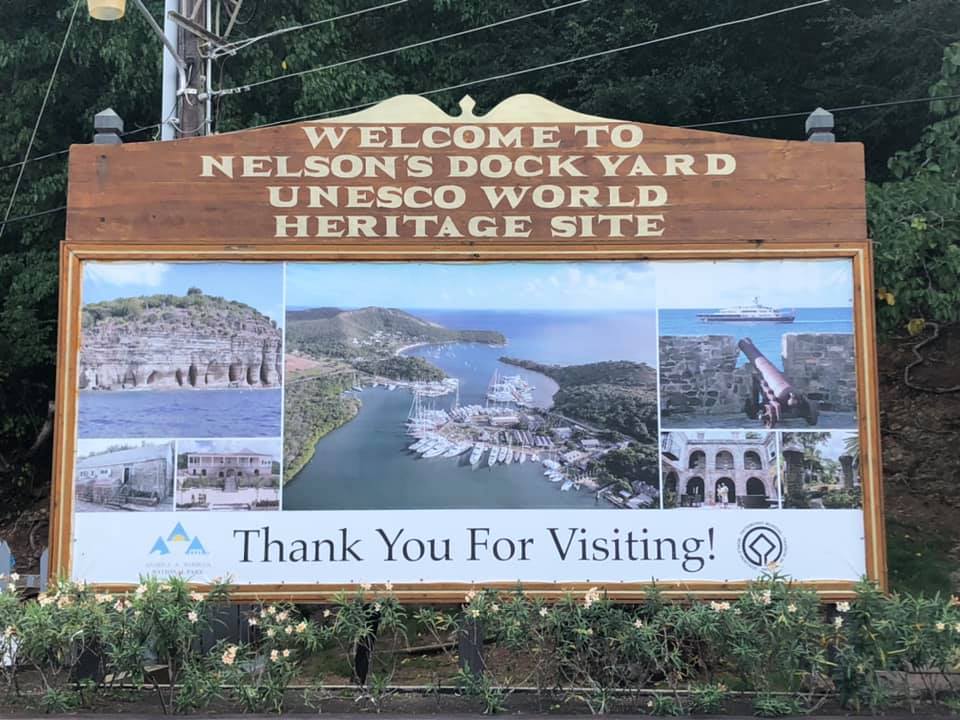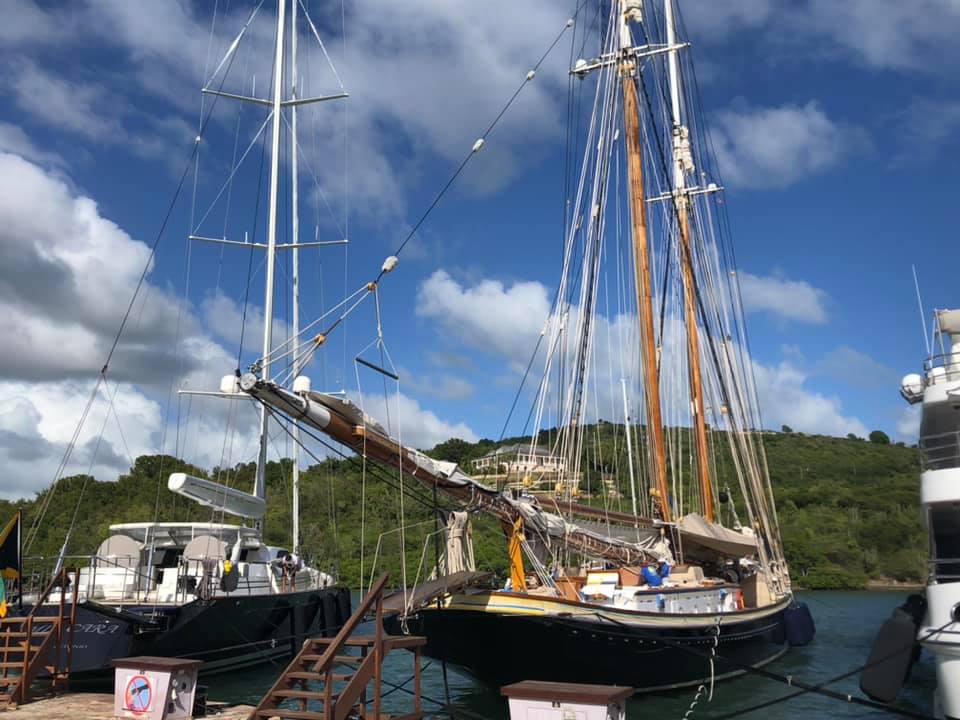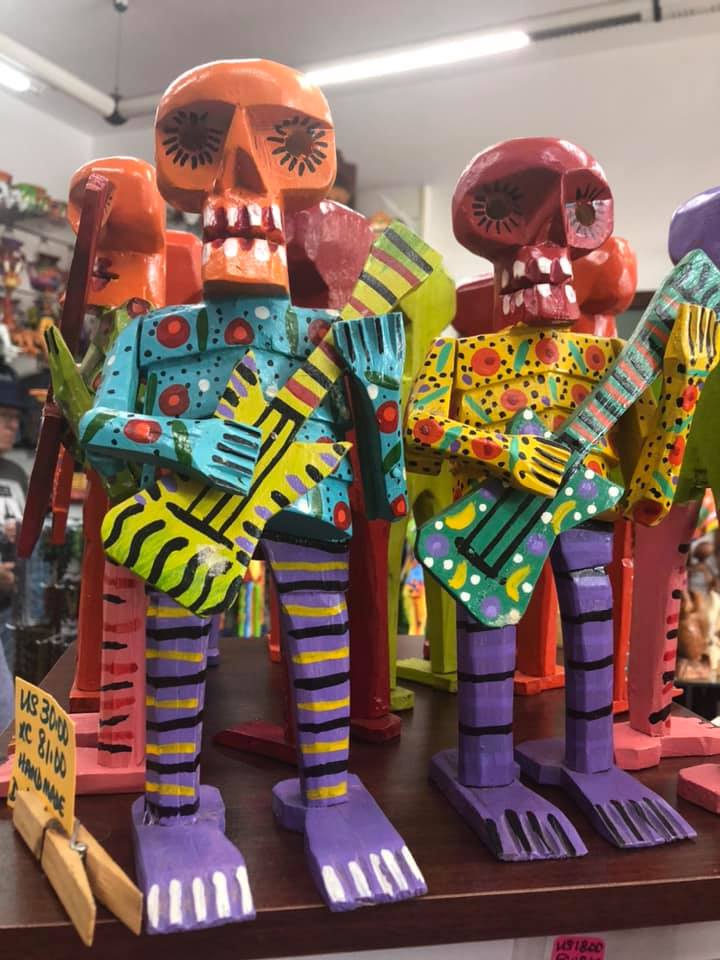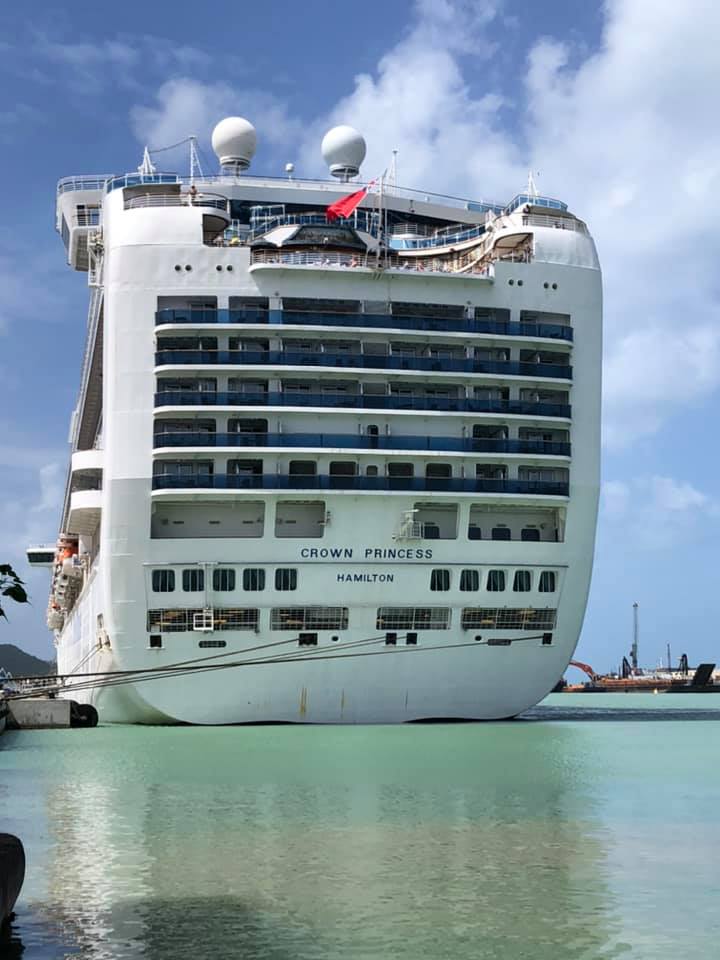 Here are some of the other sites to find on the island:
Nelson's Dockyard: Nelson's dockyard is a British dock that is protected by three fortress (lookout) points where also the sailor's and officer's quarters was. It was named after Admiral Nelson who we know from the story of Nelson's Blood or Tapping the Admiral.
Shirley Heights:  Shirley Heights was named after Governor sir Thomas Shirley, on November 26th, 1781 ordered fortifications to be built around English Harbor in order to further protect the Naval Dockyard. This high point (about 490 ft.). They have a festival party weekly (Thursdays, Sundays) with live music and amazing food.
St. John's: This is the capital of Antigua and also where cruise ships come daily to dock there. They can have up to 5 ships at a time. The city also provides tons of shops and restaurants for visitors and also tax free to tourist.
Recipes to the drinks:
Purple Dragon (thanks to Sharlene who shared this recipe with me as we were greeted into the resort):  1 oz rum (white but you can use gold as well), 0.5 oz blue curacao, 2 oz cranberry juice (real not artifical), 0.5 to 1 oz lime juice (depending on your taste), top off with spirte. Build in a Collins glass and I garnished it with an orchid. 
Rum Punch (Antigua's national drink supplied to us by

Johnny

on the floating tiki bar...thanks Johnny): 2 oz white rum (or gold), 2 oz OJ, 2 oz pineapple juice, splash of grenadine, squeeze of a lime, and 4 dashes of bitters. Build in a double old-fashioned glass. Garnish the lime squeezed and dropped into the drink. 
BBC is the third one (on part 2) which is been created all over the Caribbean islands. Simple blend drink but very tasty. Recipe: 2 oz of Baileys Irish Cream (or you can use a substitute Irish cream), half of a banana or 2 oz of banana syrup, 2 oz of cream of coconut. Blend with ice and pour into a Collins glass. Here are some extra flavor you can added to give it character: Amaretto, cinnamon syrup, or vanilla bean syrup.