To understand the distillation processes (Pot and Column), please click this link and the video will show you how these processes work to make rum. 
Here is the links to part one and part two of 2019's Rum Tasting episodes: part 1:
and part 2:
Here is the links to 2020's Rum Tasting episode: 
Scroll down to the 2020 rums for this show!!!!
Flor De Cana
Location:  Nicaragua, aged
Distillation: column distillation , white oak barrels that used to hold Bourbon
History: The distillery is situated on the sides of a volcano. The volcanic soil is rich in minerals and the climate makes sure the aging produces complex and amazing Spirits. Company since 1890.
Taste:  Light butterscotch and vanilla on the palate with peppery spices and a hint of almond rounding the flavor. Finishing with butterscotch and oak spice with zero sugar content.
Drinks: anything asking for aged rum, Mai Mai, Navy Grog, Zombie
Recommendations: As neat the its has the spicy, pepper, and almond taste with a slight burn; on the rocks it tones down the elements and makes it more smooth.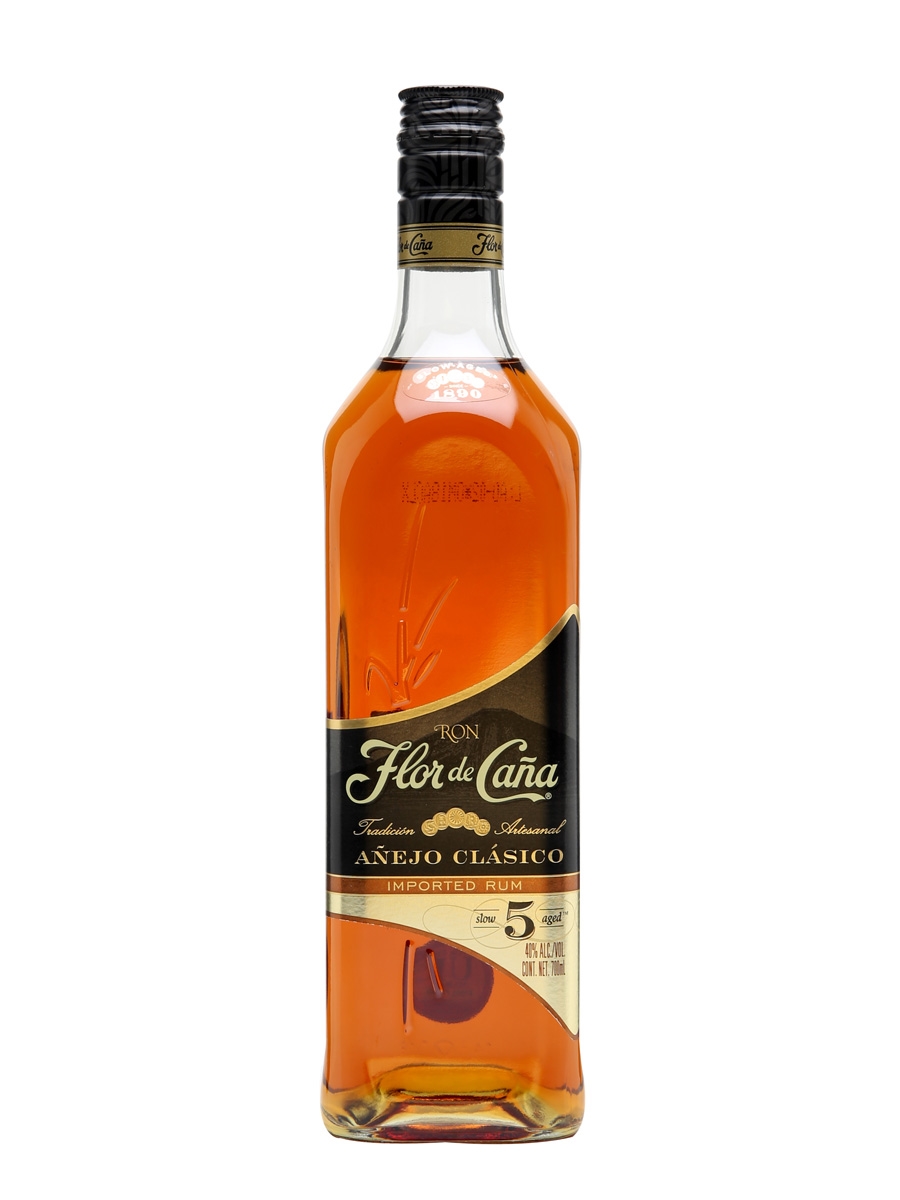 Cruzan Aged rum
Location: St. Croix from USA Virgin Islands, aged gold
Distillation: five-column still. It is aged in charred American oak for 2-4 years and is bottled at 80 proof.
History: Their distillery was founded in 1760 and claims the distinction of "the most honored rum distillery in the world." The largest supplier of American private and distributor label rum.
Taste: a warm vanilla and nutty licorice finish.
Drinks: anything asking for aged rum, Mai Mai, Navy Grog, Zombie
Recommendations: as neat you will get vanilla and very sweet, smells pepper like; on the rocks its pepper and slight burn. Elements blend better on the rocks.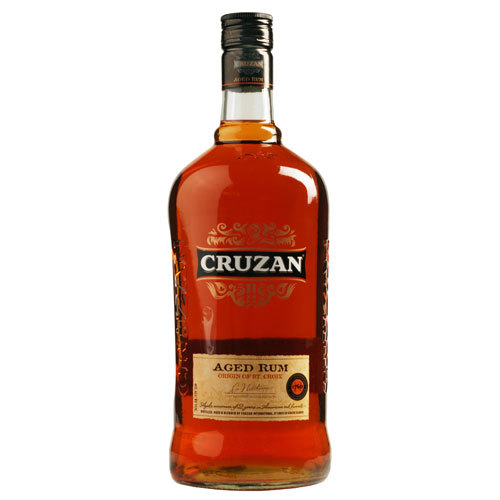 Plantation 3 years pale rum:
Location: blends rum from three different Caribbean Islands (Barbados, Jamaica, and Trinidad), light rum
Distillation: Plantation is a blender of Barbados: Twin Column and Pot Still; Trinidad: Column Still; Jamaica: Pot Still (John Dore) in old cognac barrels. The Jamaican portion of the rum is composed of two Jamaican styles, an unaged rum which contributes to that Jamaican 'funk', and a small amount of very expensive 12-year-old rum;
History:  Alexandre Gabriel (President and Owner, of Cognac Ferrand), 3 stars is the three top distillers of rum in Caribbean and Planation is a blender of these top distillers...
Taste: The 3 Star Rum enters the mouth with a sweet push of fruit filled candy. Tropical flavors of banana, coconut, tangerine, and orange peel all seem to be mingled into the delicious rum. There are bits of mint, and cotton candy and a real impression of brown sugar
Drinks: Pina Colada, Daiquiri, Mojitos, Bahama Mama, Fog Cutter, Navy Grog, Test Pilot, Jet Pilot, Scorpion Bowl, Dr Funk, any drink requiring white rum.
Recommendations: As neat it is light and has the elements suggested above for taste; on the rocks the alcohol level seems higher but the elements are muted.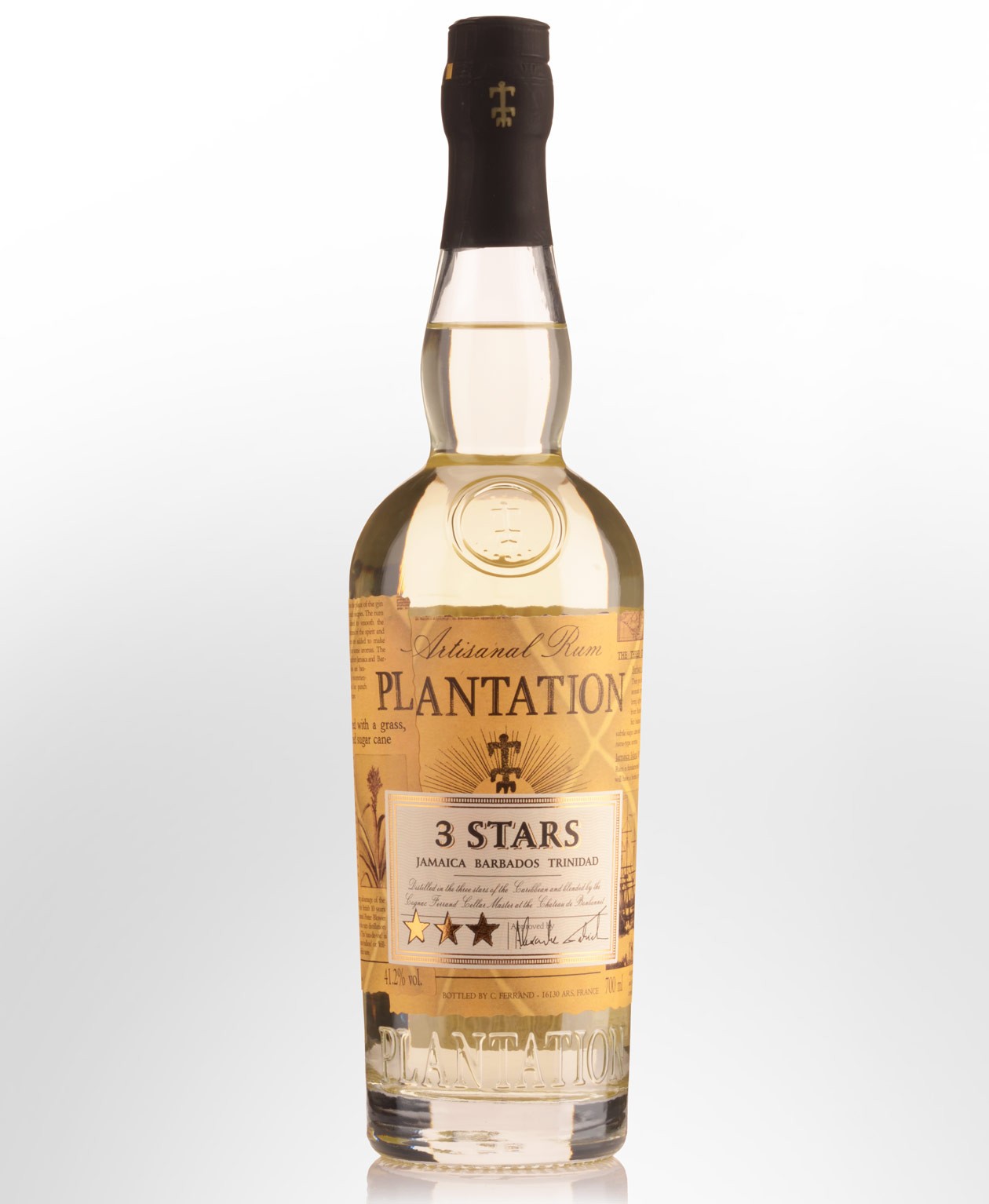 Pusser's Rum:
Location: British Navy Rum, aged; blend of JAMAICA, TRINIDAD, BRITISH GUYANA, AND BARBADOS rums
Distillation: NAVY-STRENGTH RUMS ARE 54.5%; distilled in double wooden pot stills, aged, charred oak bourbon barrels
History: British created since 1655 when it was portioned out to sailors on navy ships until black tot day 1970, sold to the public since 1979.
Taste: Classic Demerara sugar, molasses, dried fruits, island spices, and caramel
Drinks: PainKiller, Rum Swizzle, aged rum requirements
Recommendations: as neat it has a brandy/cognac smell and alcohol smell, peppery, and chocolate, butterscotch; on the rocks it gets toned down the elements and the flavors get muted. Both will have a molasses taste and recommend as a mix.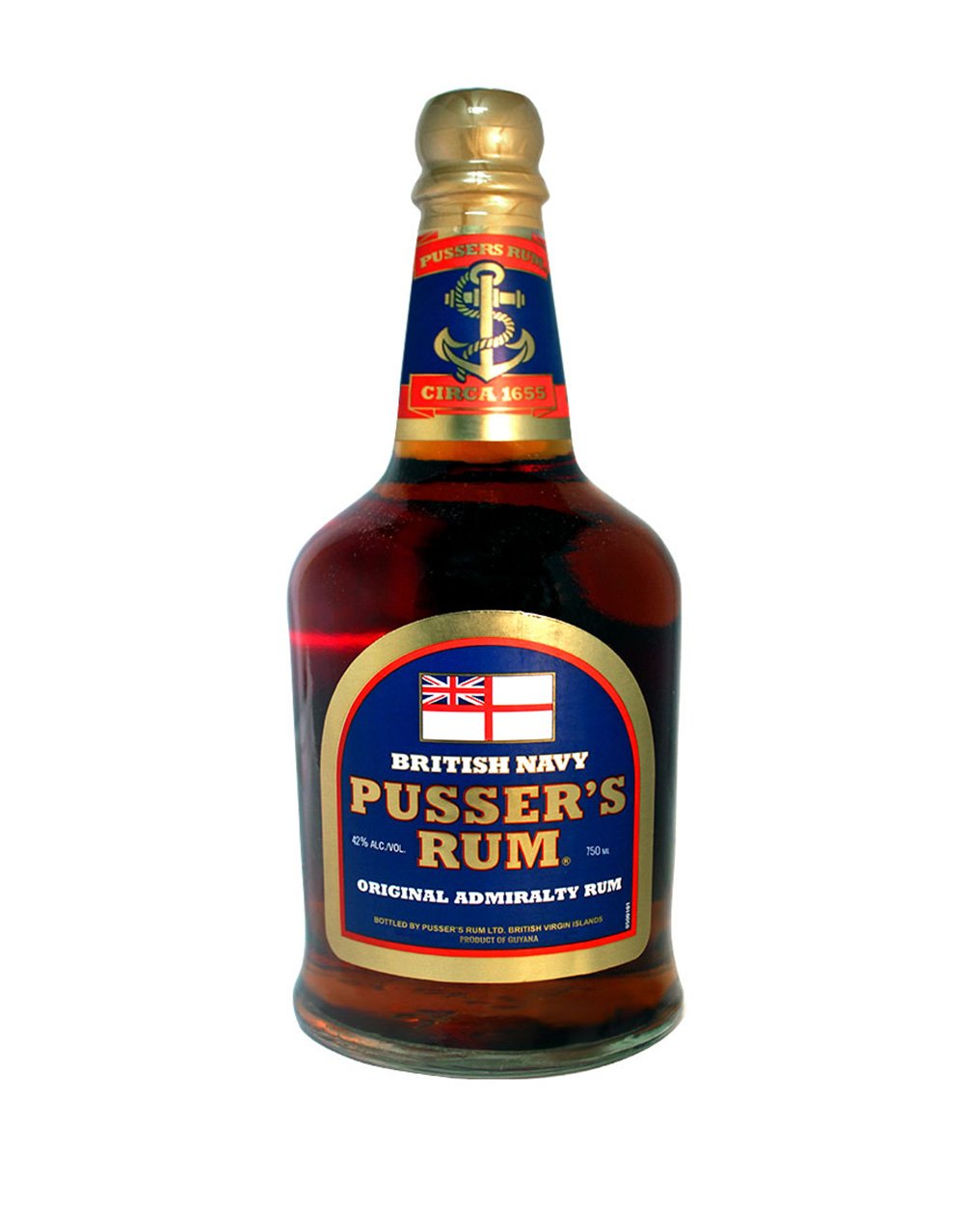 El Dorado Demerara rum (5 and 12 year)
Location: Guyana (Demerara)
Distillation:  4 column distilleries, in American bourbon oak. In Guyana the high humidity and steady temperature; blended with youngest being either 5 or 12 years old
History: Demerara Distillers Limited (DDL); by the British in the 1650s; but company started in 1992
Taste: Lively with a dried tropical fruit nose with aromas of caramel, butterscotch and molasses. A vibrant spicy entry leads to an evolving palate of fruit, caramel and toasted coconut, fading to a vanilla-tinted glow.
Drinks: Zombie, Bahama Mama, Navy Grog, Jet Pilot, 3 Dots and a Dash, Planter's Punch, any Demerara rum requirement
Recommendations: 5 year rum has all the characteristics neat but gets washed out on the rocks; where as the 12 year shows it characteristics on the rocks rather then neat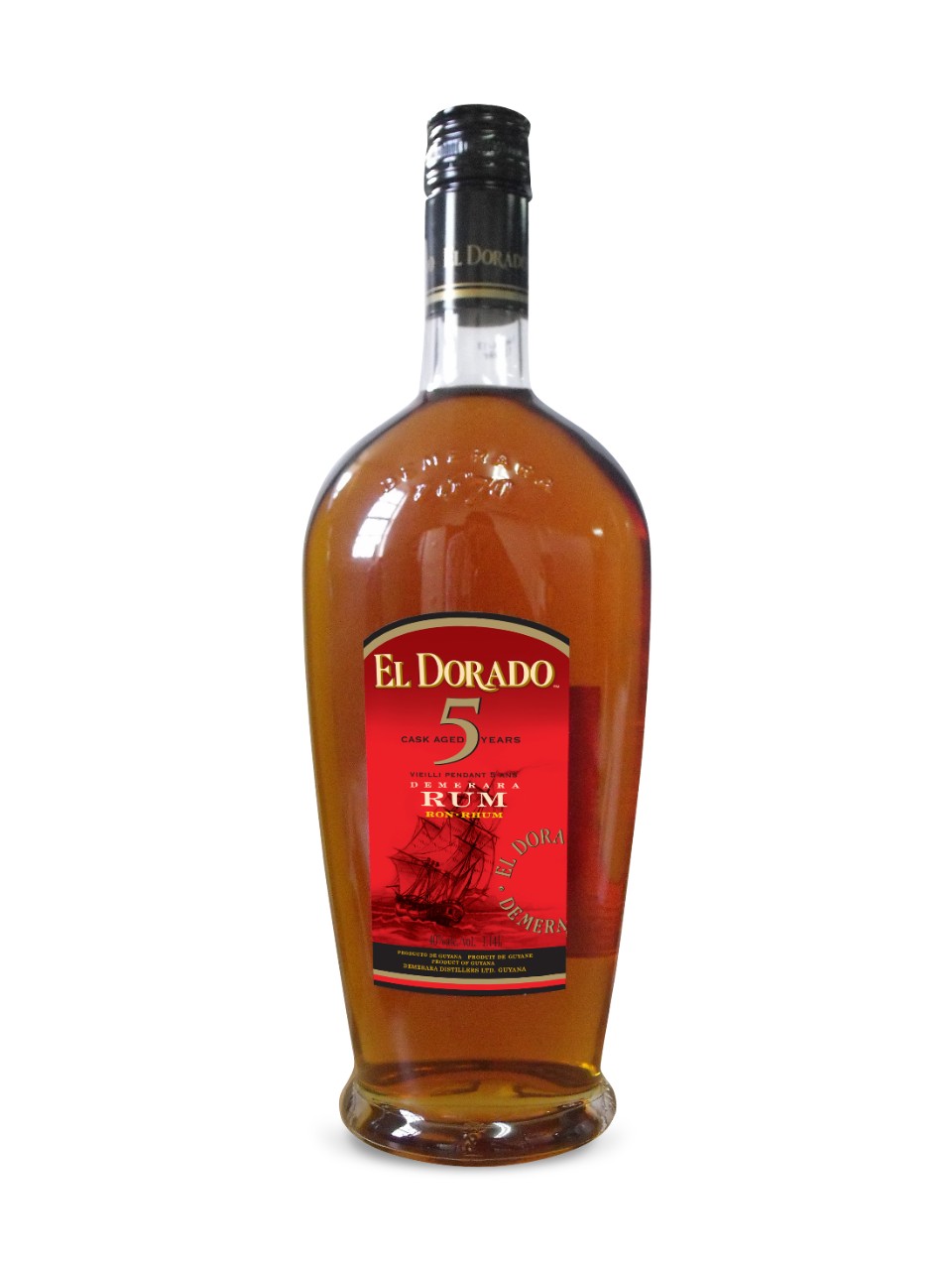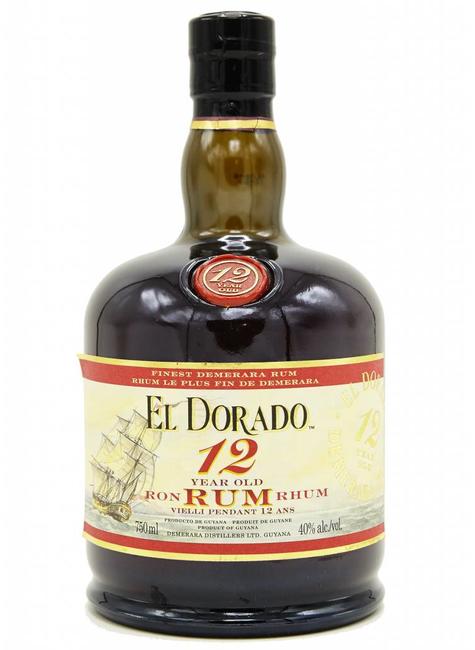 Bacardi Reserva 8-year rum:
Location: Puerto Rico, Aged
Distillation: column still distillation and oak barrel aging
History: Created in 1862, BACARDÍ Reserva rum is one of the oldest private rum blends in the world. Bacardi started in Cuba but after Castro took over and wanted all their assets; they moved the entire operation to Puerto Rico.
Tastes:  refined flavor with notes of prune, apricot, nutmeg and vanilla.
Drinks: Mai Tai, Zombie, Bahama Mama, FogCutter, Test Pilot, Jet Pilot, Scorpion Bowl, Jungle Bird, Planter's Punch, any aged rum requirement.
Recommendations: As neat, you smell carmel and soft on the burn, and smoke; on the rocks , muted the flavors and less bit with no burn. Neat recommended by us or as a mix.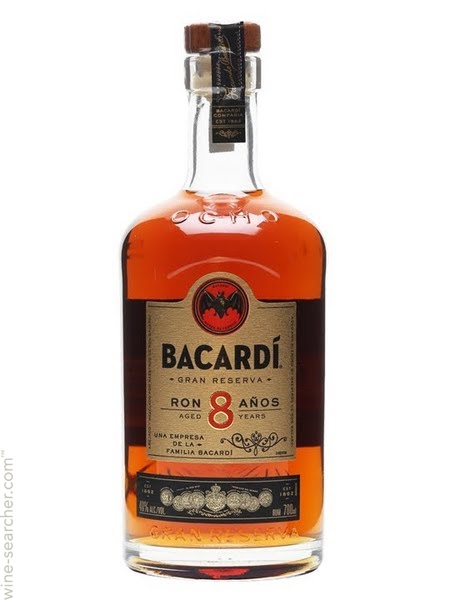 John Watling's Pale Rum:
Location: Nassau, Bahamas
Distillation: pot stilled; American white oak barrels; charcoal process
History: The pirate John Watling who gave his name to Watling Island in The Bahamas in 1670; "Spirit of The Bahamas"; In 2013, after sitting derelict for many years and undergoing a major restoration, the Buena Vista Estate opened as the home to John Watling's Distillery.
Tastes:  Very light, hint of molasses and lack in character (as white rum would) and no burn.
Drinks: Pina Colada, Daiquiri, Mojitos, Bahama Mama, Fog Cutter, Navy Grog, Test Pilot, Jet Pilot, Scorpion Bowl, any drunks requiring white rum.
Recommendations: As neat it is light and has little taste to it; use in drinks and not much for tasting on its own.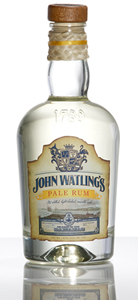 Havana Club Ritual (Spiced):
Location: Cuba
Distillation: column stilled; artificial coloring plus spice added after distilling; is bottled at 37.5% ABV.
History: Havana Club Cubano ritual was first released in 2012; distillery since 1878; Owned by the Arechabala family, which was lost during the revolution to Cuba gov't and an ongoing legal battle opposes the claimed trademark owners in the US to the joint-venture between Pernod Ricard and the Cuban State-owned company.
Tastes: sweet vanilla, sticky toffee, fresh fruit, leather and spicy pepper, mild in flavors…suggestion as a shot then a sipping drink.
Drinks: Anything with spiced rum in the recipe, as a shot alone!!
Recommendations: As a shot!!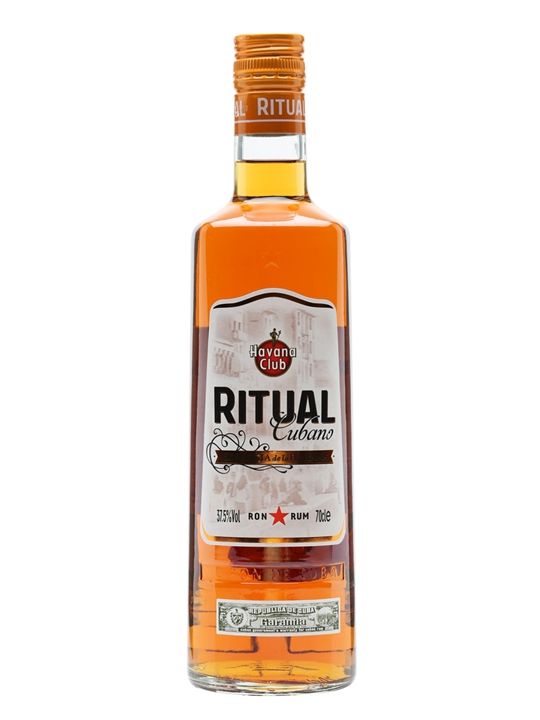 Gosling Black Seal rum:
Location: Bermuda
Distillation: blend of pot still and continuous still rums imported into Bermuda and aged in single use charred bourbon barrels.
History: In the spring of 1806 James Gosling, the oldest son of William Goslin, wines and spirits merchant, set out from England on the ship Mercury, with £10,000 sterling worth of merchandise, bound for America. After 91 days on the seas their charter ran out, and they put in at the nearest port, St. George's, Bermuda. the black rum was sold in champagne bottles, reclaimed from the British Officer's Mess, and the corks sealed with black sealing wax. Pretty soon people began to ask for the "Black Seal".
Tastes: Sweet molasses, licorice, cinnamon, dark sugar, oak or burning wood…better on rocks with flavors get slightly muted a bit to the taste buds, most pronounced rums we have tried in the tastings.
Drinks: Dark N Stormy, Rum Swizzle, dark rum drinks
Recommendations: It was quit potent straight up but adding ice is much smoother, add of course to ginger beer.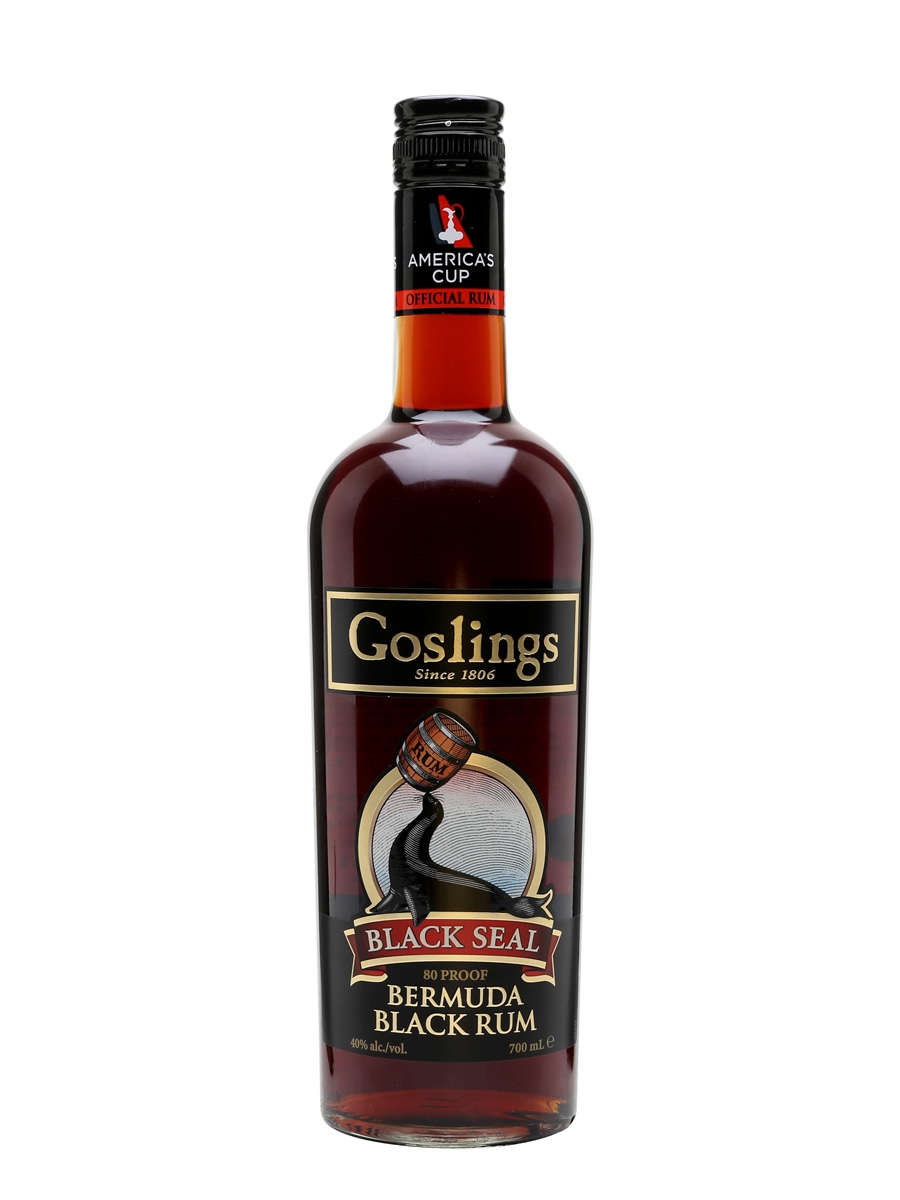 Cruzan Coconut rum:
Location: St Croix, US Virgin Islands, Caribbean
Distillation:  The rum is made in column stills rather than the pot stills of old, cut with virgin rainwater after distillation, and aged in handmade wooden barrels for various intervals before release; 42 Proof.
History: It is owned by Beam Suntory. Their distillery was founded in 1760 and claims the distinction of "the most honored rum distillery in the world."; the distillery has been managed by the Nelthropp family. The distillery is also the largest supplier of American private and distributor label rum. Note: Cruzan is the name of St. Criox natives and thus the name.
Tastes: coconut flakes not fake or artificial coconut you would get from Malibu or other coconut rums, mild and easy on the palette.
Drinks: Pina Colada, any coconut rum recipes.
Recommendations: Zero burn both neat and on the rocks.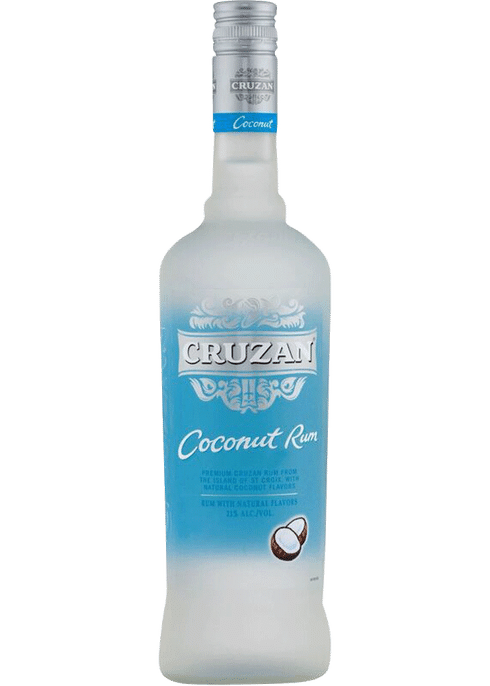 Saint James: RHUM AGRICOLE :
Location:  Martinique
Distillation: Rum is produced by the fermentation of pure sugar cane juice. No sweetening agents are permitted. To qualify for "Rhum Agricole A.O.C Martinique" status, the rum must be prepared from sugar cane grown in an area authorized by the A.O.C. regulation (France territory). Aged at least 18 months. Bagasse, the fibrous residue left after the sugar cane is pressed to extract the juice, is used as biofuel to create the steam needed to operate the distillation columns and sugar cane crushing mills.
History: In 1765, Martinique became one of the most productive "sugar islands" in the Caribbean.  Father Lefébure, who had grasped the potential of this sugar cane brandy, decided to continue their work and devoted himself to producing a rum worthy of the name. Paulin Lambert finally purchased several "Habitations" including "Trou Vaillant". Was he already aware of the potential of "Saint James" as a name? An English-sounding name opened vast horizons! Be that as it may, he registered the brand on 21 August 1882 and personally took charge of production… to bottle his rum and chose a revolutionary format for the era, a glass bottle with a square base! This was an efficient way to use the space in ships' holds and to reduce breakage.
Tastes: on the nose the rhum exhibits fresh grassy notes and a slight vegetal/fruit note fresh and clean a little like cucumber
Drinks: This is a great rum to mix with other into a cocktail like a Mai Tai, Scorpion Bowl, etc.
Recommendations: This is a bit harsh as a stand along (neat or even on ice, but great mixer).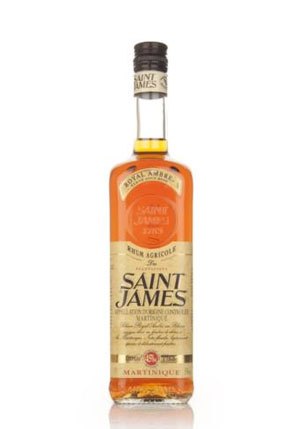 Bumbu Craft Rum:
Location:  Barbados
Distillation: Bumbu Rum is distilled and aged on the island of Barbados at the West Indies Rum Distillery. Using sugar cane sourced from the Caribbean and South America the distillery uses a yeast strain dating back to 1840 during fermentation and their continuous column stills for distillation.
History: Bumbu is an Indonesian word for a blend of spices. I'm sure I have also seen terms such as Bombo and Bumbu, used to describe mixed drinks made by Pirates and other historical figures. (EXPLAINS THE 'X' ON THE BOTTLE). These drinks have been composed of rum, water and varying spices.
Tastes: Bumbu The Original Rum is adored for its banana, vanilla, chocolate and cinnamon flavor notes and brown sugar on smell. We found that it smelt like banana bread right of the bat.
Drinks: This would be great in a Daquiri.
Recommendations: It's awesome on its own but adding ice did wash some of the elements from it but reduced the small burn it did have. Mixer for sure as it has so many spices in there that it will keep your guests wondering what is in it!!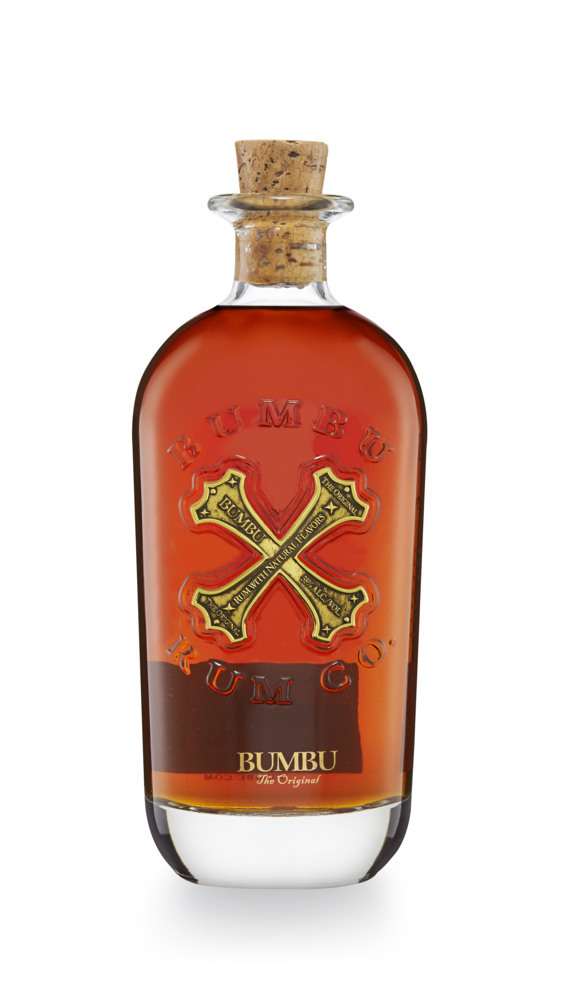 Plantation Grande Reserve :
Location:  Barbados
Distillation: column stilled, aged 3 years at least, cognac barrels.
History: For years this company has had a special relationship with a variety of Caribbean rum producers. This relationship is based upon the rum producer's need for quality oak casks to age their rum. Based upon this relationship, Cognac Ferrand is able to acquire certain old and unique batches of rum from various Caribbean sources, which they bring back to France and finish in their own warehouses.
Tastes: cinnamon, nutmeg and hints of ginger; butterscotch/caramel and hints of licorice
Drinks: Mixer with other rums in a tiki drink but not a solo spirit in a drink.
Recommendations: It was not amazing on its own. If you did it would be as a sipper as ice washed it out. Great mixer especially when you need several types of rums this will fulfill the order.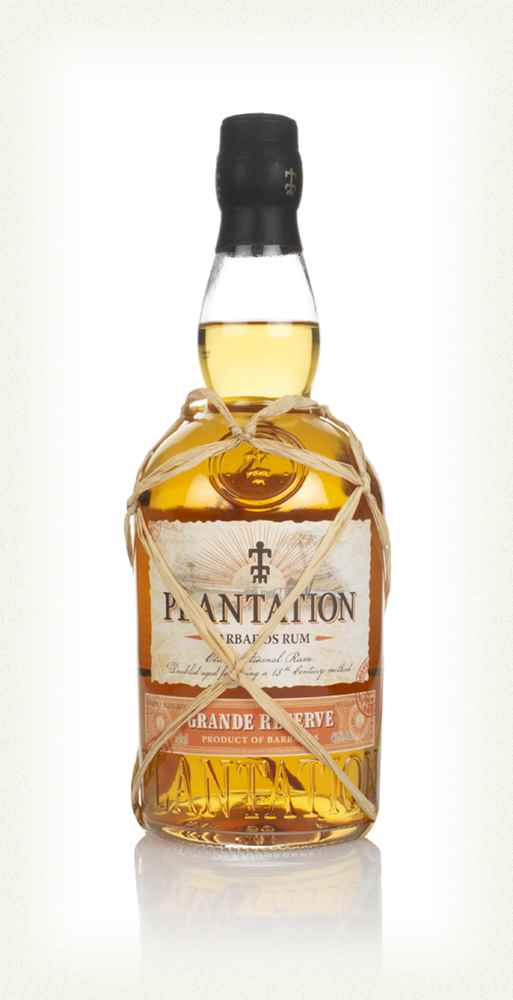 Diplomatico rum:
Location: Venezuela
Distillation: rum produced from both columns still rums and pot still rum. Within the blend are rums which are aged up to 12 years. Diplomático's distillery lies at the foot of the Andes Mountains in Venezuela, where the purest of waters run to make the very best of rums.
History: Don Juancho Nieto Melendez is the character that inspired the creation of Diplomático. His portrait is illustrated on the label of the brand's products. Don sampled an exhaustive array of exotic liquors and rums from his frequent travels in the Caribbean. His impressive collection of beverages became quite famous among his friends, and was known as "The Ambassador's Reserves," a clear reference to its owner's class and good nature.
Tastes: smells: cinnamon, allspice, nutmeg and walnuts. And taste: vanilla, cinnamon, plums, and brown sugar: finish: Sweet coffee
Drinks: Mixer for anything from a daquiri to a Painkiller and everything in-between.
Recommendations: great on its own as a sipper especially if you are not a rum drinker and wants something on the sweeter side. With ice, its washed a bit but does bring the sugar level down a bit for those who are not a fan of sweet rums.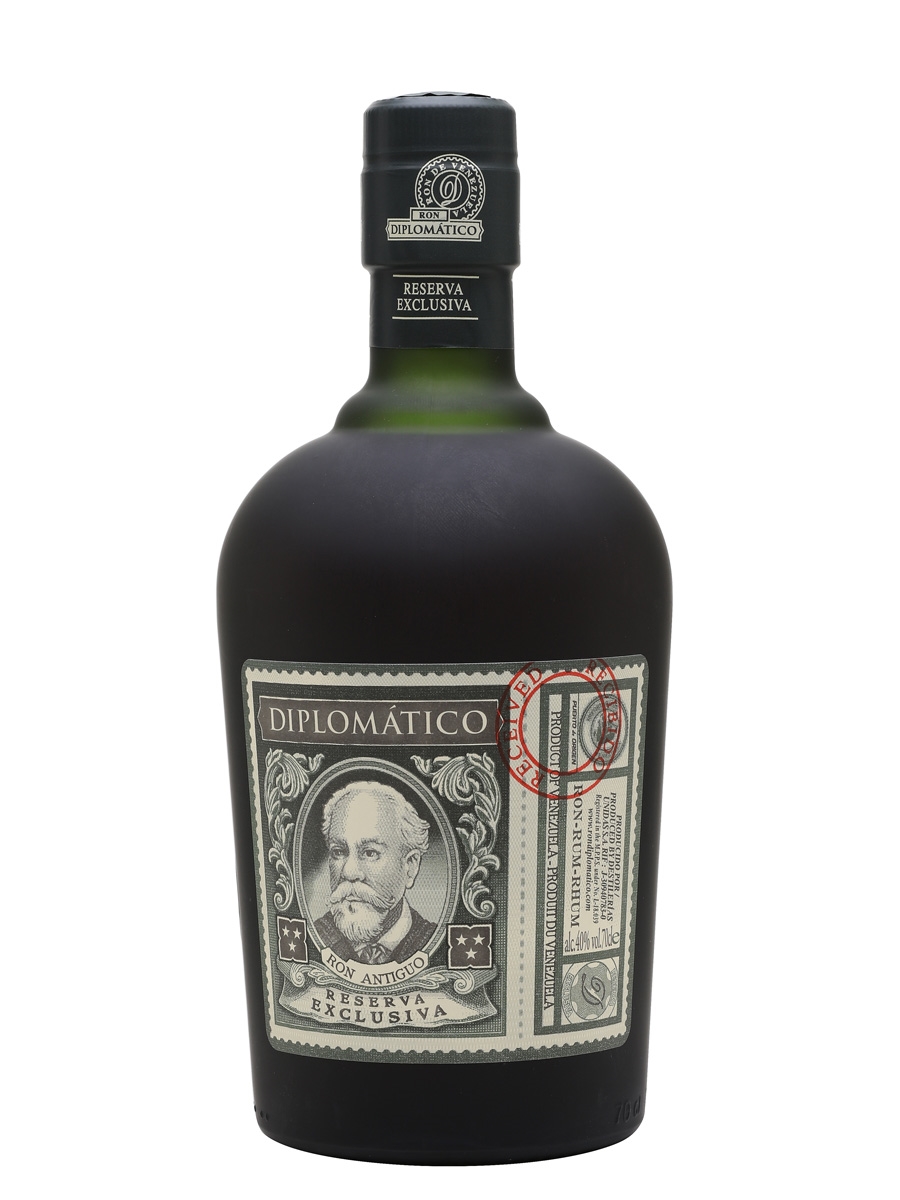 The Real McCoy 12 year old rum:
Location: Barbados
Distillation: A blend of pot and column-still rums. This particular expression is aged for twelve years with no sugar or coloring added. All Real McCoy rums are sourced from the highly regarded Foursquare Distillery in Barbados, who also happened to supply William back in the day.
History: This is one of those great rum stories of all time. William McCoy started off with a yacht service and shipyard prior to Prohibition. During Prohibition, he saw a potential financial gold mined running rum from the Caribbean islands back to USA. Several other rum runners followed in his thoughts but would "cut" the rum by watering down to make more profit. He didn't and gave you the real "McCoy" stuff. He also figured out to stay along the international line in the water would prevent being caught by coast guard and make the speed boats come out to him.
Tastes: Heavy vanilla and brown sugar notes up front, swiftly followed by banana fritters.  Palate: Rich and chocolatey. Fruit esters remain, with a touch of smoke developing on the mid-palate.  Finish: Barrel char and chocolate-coated peanuts.
Drinks: Any cocktail that would require a gold rum or aged rum would be great with this.
Recommendations: This is a great after dinner sipper and neat as we found it better than adding ice which washed a bit of the great elements away.  Mix with any drink and tell the story!!! By the way, if you see this bottle, BUY IT as it is rare to stay on the shelf and limited at times.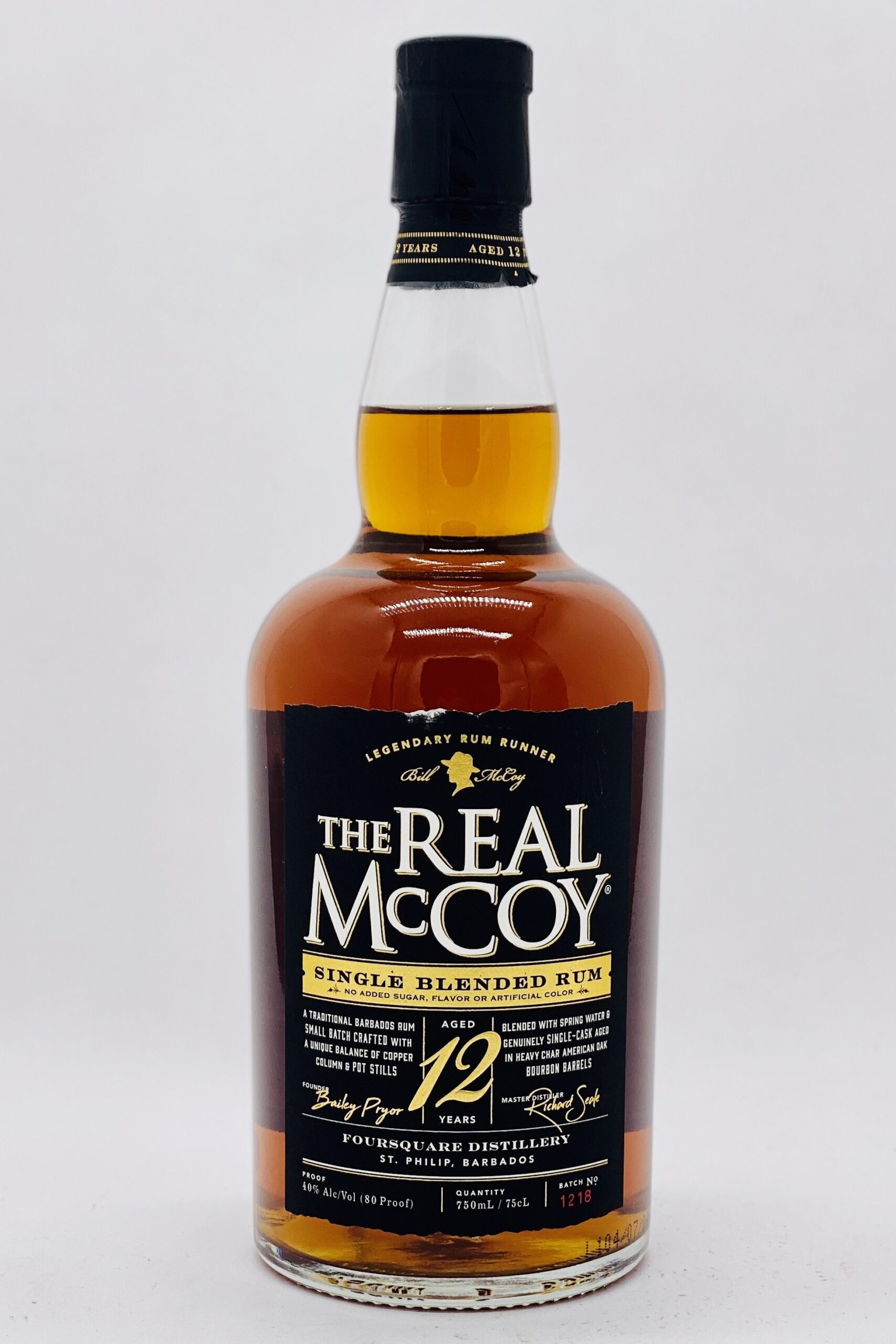 Captain Morgan Private Stock:
Location: Puerto Rico
Distillation:column stilled; aged 2 years at least; blend; This product is the company's most premium spiced rum.
History:The Captain Morgan brand was created in 1945 and named after the famous pirate and eventual governor of Jamaica Captain Henry Morgan. The rum's original home was Puerto Rico. Above the label we have two swords crossing embossed on the glass referencing the link between Captain Morgan the Privateer and the Captain Morgan Rum, and on the left side of the label we have a nice portrait of the Iconic Privateer. You want more about Captain Morgan...well that's a story for another adventure!!!!
Tastes: Smells: Vanilla, Tastes: Vanilla, baking spices (cinnamon, nutmeg and brown sugar), caramel, and even a little oak spice; There's a hint of coconut and other sweet tropical fruits, and some suggestion of roasted coffee.
Drinks: This would be a great Daquiri or a drink that only needs one spirit as it has great elements that stand alone.
Recommendations: Great on its own neat as its almost like a Christmas taste to it with spices. This would be great with eggnog for sure or if your mom comes over and needs a drink (Cam's suggestion LOL).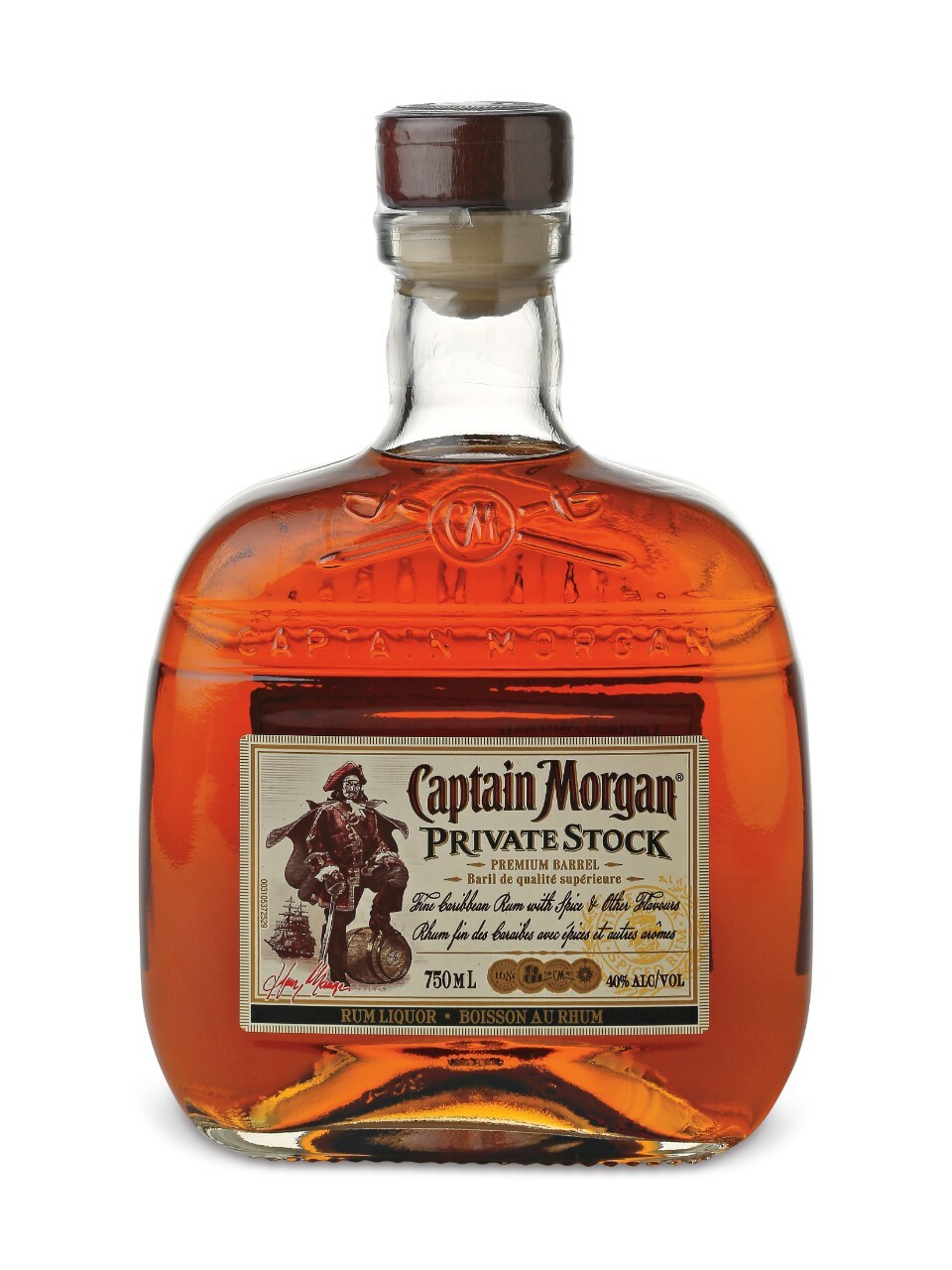 Havana Club 7-year-old rum:
Location: Cuba (USA gets from Puerto Rico)
Distillation: The entire production process for this rum takes at least 14 years, with the youngest drops having aged a minimum of 7 years. Column stilled : bourbon barrels
History: The Havana Club Company is owned by the government of Cuba and has a joint venture  with Pernod Ricard of France called Havana Club International which was launched in 1994 to bring Havana Club to Europe and the rest of the world except of course the United States due to our trade embargo.  Bacardi, another Cuban family that had left Cuba after the Cuban revolution, after purchasing the original Arechabala family Havana Club recipe, also began producing Havana Club Rum in 1994, a competing product made in Puerto Rico and sold in the United States. Bacardi and Pernod Ricard have engaged in ongoing litigation about ownership of the name "Havana Club".
Tastes:Sweet and buttery with intermingled notes of toffee, honeycomb and coffee, a little spice and dried peels with notes of orchard fruits and biscuits. Palate: Full and rich with notes of cigar box, particularly the cedar wood thereof, guava and banana leaf with more toffee. Finish: Fruity, creamy finish. Lots of complexity. Spicy, with a mix of tropical spice, vanilla, oak char, hints of loam ,tobacco.
Drinks: This would be great in a Daquiri, or any drink that required an aged rum like a Rum Grog, or even a Fog Cutter.
Recommendations: It was a rum for mixing and on its own didn't seem like an ideal sipper (neat or with ice).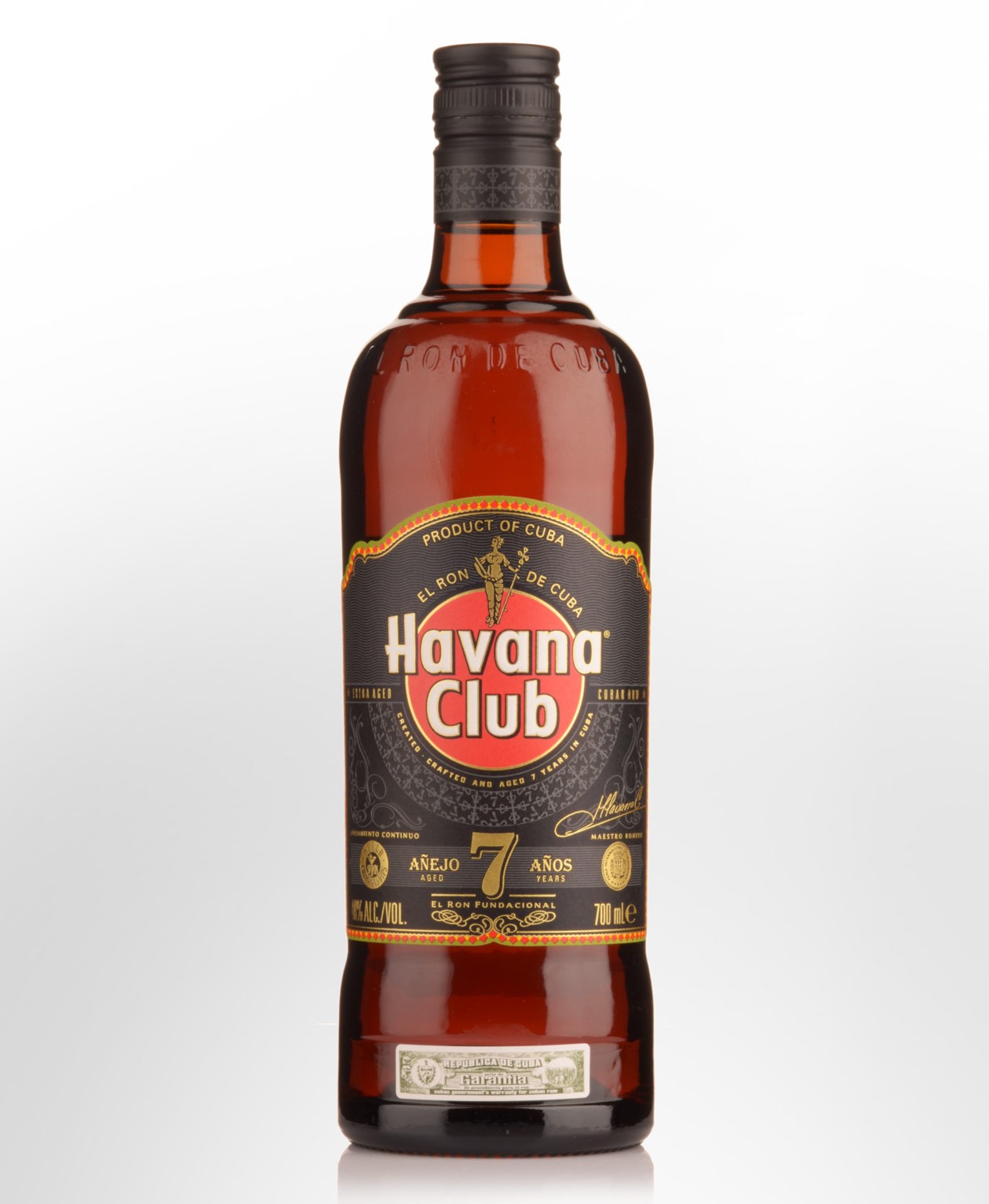 Kraken black spiced rum:
Location: Based out of Trinidad but blend of several Caribbean islands' rum.
Distillation: The base rum is from Trinidad, distilled from naturally sweet molasses made from locally grown sugar cane. The rum is aged 1–2 years and then blended with a mix of 11 spices, including cinnamon, ginger and clove. The bottle is styled after a Victorian rum bottle, with two hoop handles based on the tradition of hanging a bottle to prevent breakages.
History: Republic It is distributed in the United States by Proximo Spirits, and named after the kraken, a mythical giant squid-like sea monster. Kraken Rum was introduced in 2010.
Tastes: Heavy chocolate up front with coffee and cinnamon. Chocolate sweetness, molasses and vanilla mingle with spices commonly associated with Rum; clove, cinnamon, ginger.
Drinks: This rum is a mixer and would have to be blended with other rums or spirits in a drink as it won't stand on its own.
Recommendations: Definitely not a sipper neat or on ice. It's a shot if possible for that night before the club. In a mixed drink, needs other elements to support it as it doesn't do well on its own. This was our least favorite rum of all of them.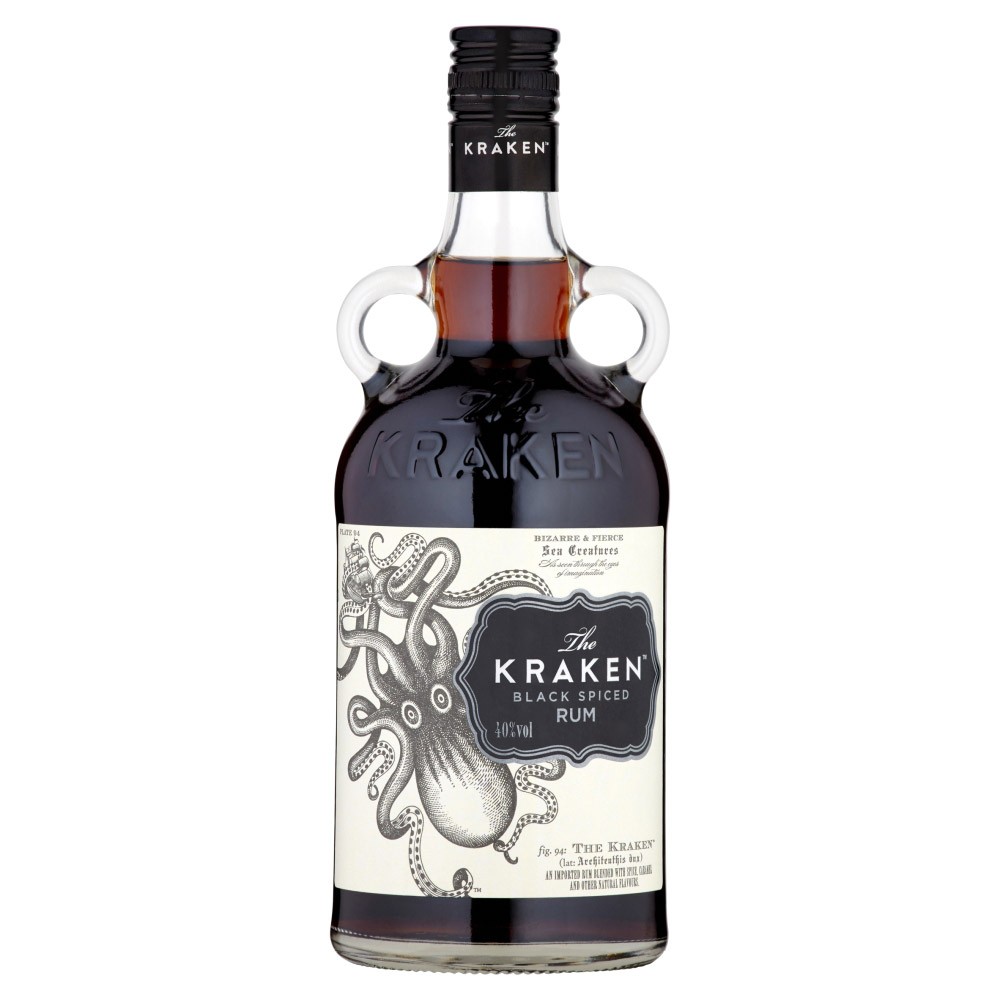 Mount Gay rum:
Location: Barbados
Distillation: The distillery and plantation grounds are home to a centuries-old, 300-plus-foot well. The water drawn from this well is still used for the distillate and dilution. The distillery currently features four different types of stills: small Spanish and Scottish pot stills, a Coffey column still, which was introduced in the 1970s, and the most recent addition, an Irish column still.
History: Mount Gay can claim one of the oldest for the original plantation dated Feb. 20, 1703. The team at Mount Gay strongly suspects production was going on even earlier and has recently uncovered a deed from 1654 that might seal the case. John Sober purchased the plantation and distillery that would come to be known as Mount Gay. That name came from Sober's friend, Sir John Gay Alleyne, who would eventually manage the rum business. Following his death in 1801, the company was renamed after him. A spot called Mount Alleyne existed on the island at the time, so they settled on his middle name. Nearly two centuries later, the Ward family was the last to live on the distillery grounds before the company was sold to Rémy Cointreau in 1989.
Tastes: The initial aroma is laced with caramel and orange peel.  Then the scents of deep brown sugar and toffee spices are present.  A nice woody apricot brandy, a ribbon of bourbon and vanilla, and more subtle smoky aromas of dried fruit, tobacco. hotter spices which were loaded with citrus peel and a touch of cinnamon, rich vanilla (all these elements were subtle and not overpowering at all).
Drinks: Great in any cocktail that requires a Barbados or dark rum.
Recommendations: It seemed okay as a sipper without ice (neat) but that ice washed all the elements away. Mixer rum for sure as we have used this many times throughout the years on the show for Barbados rum.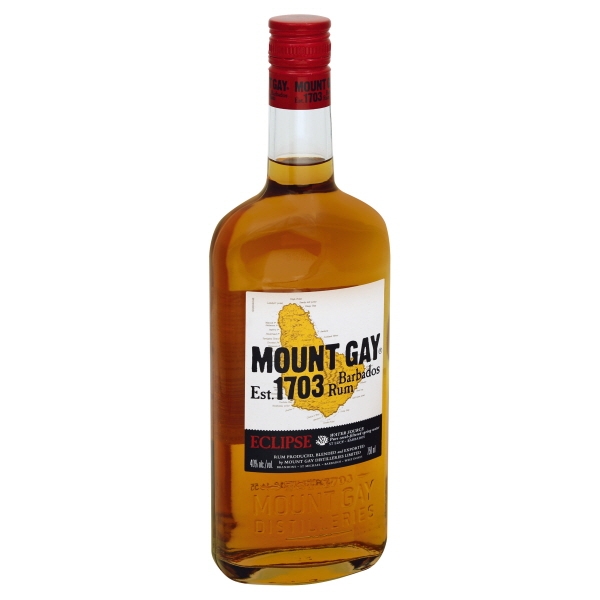 Cruzan Citrus rum:
Location: St. Croix (USA Virgin Islands)
Distillation: Cruzan Light Aged Rum is only aged in oak for at least one year and then carbon filtered for clarity. This is basically a white rum with additives as see in flavored vodkas.
History: is a rum producer located in Saint Croix, U.S. Virgin Islands. It is owned by Beam Suntory. Their distillery was founded in 1760. For eight generations and through various changes in corporate ownership, the distillery has been managed by the Nelthropp family. The distillery is also the largest supplier of American private and distributor label rum. The Cruzan Rum Distillery (formerly known as Estate Diamond) has been in operation for more than 250 years. Tours of the distillery and its historic grounds including original sugar mill run 6 days a week. Branded as Cruzan Tropical Rums, white rum blended with flavorings. Available in raspberry, coconut, mango, vanilla, pineapple, banana, black cherry, citrus, guava, key lime, passion fruit, orange, peach, blueberry lemonade and strawberry.
Tastes: It had a very subtle smell of citrus and lime. The flavor was more of a bite of citrus (sour or lime) then we expected. This product is not like its counter part coconut Cruzan rum.
Drinks: This would only be good one its own in a drink such as it plus a pop or soda on a hot summer day. The few elements of the lime would not favorable with other spirits in a cocktail.
Recommendations: Sorry....we was very disappointed by this one and this bottle will be on my shelf a very long time untouched.  I do recommend the coconut one for sure!!!